If you love your "Revenge," you will most likely also enjoy a series of "Deception." Debuting Monday, January 7 at 10:00 PM ET/9:00 PM CT on NBC, "Deception" tells the story of Vivian Bowers, a wealthy socialite and notorious party girl who appears to have died from a drug overdose. In actuality, it looks like Vivian may have been murdered. Portraying the role of the dead is former "One Life to Live" star Bree Williamson, who can be seen in the first act of the series pilot as an alive Vivian just before her death, while seen subsequently in various flashbacks and imagery.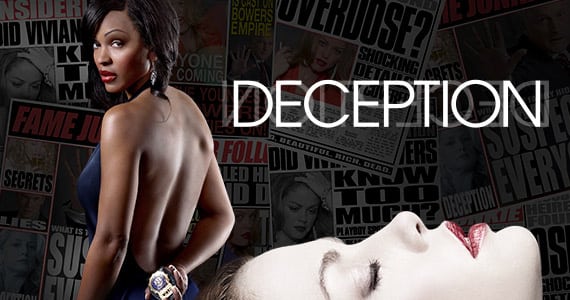 Leading the cast is actress Meagan Good ("Think Like a Man") in the role of Detective Joanna Locasto, Vivian's childhood best friend, who is tasked with infiltrating the family fold in order to discover who had a motive for killing her former friend by actor Laz Alonso ("Avatar"), who plays FBI agent Will Moreno. Victor Garber ("Alias") portrays patriarch Robert Bowers, who embraces Joanna and takes her in after being told she's recently been out of luck job wise. Tate Donovan stars as Edward Bowers, the eldest Bowers son, who years earlier had been accused of strangling a girl. Wes Brown ("Scandal") portrays Joanna's first love Julian Bowers, who still has feelings for her despite his playboy ways. Actresses Katherine LaNasa ("The Campaign"), Ella Rae Peck ("Gossip Girl") and Marin Hinkle ("Two and a Half Men") round out the cast as Robert's second wife Sofia, daughter Mia, and Edward's wife Samantha, respectively.
Full Trailer
Teaser Trailer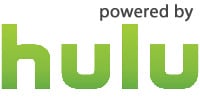 The full pilot episode has been available on Hulu.com since December. You can watch the episode by clicking here (or through the embedded video below). It is unclear how many episodes Williamson will appear in going forward.
Liz Heldens ("Friday Night Lights") is executive producer/writer; the pilot was directed by Peter Horton ("Grey's Anatomy," "Dirty Sexy Money"). Executive producers also include Gail Berman, Lloyd Braun, and Gene Stein. "Deception" is a presentation from Universal Television and BermanBraun.