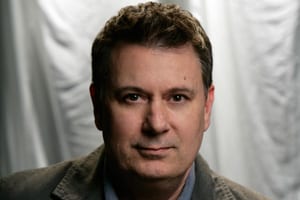 Just as the fall season gets ready to kick into high gear next month comes word that "The Young and the Restless" may have lost its head writer as a result of creative differences with the shows executive producer, Jill Farren Phelps. Josh Griffith, who took the reigns from Maria Arena Bell one year ago, has reportedly given notice to Sony Pictures Television and Bell Dramatic Television of his decision to leave.
Griffith's possible exit couldn't have come at a worse time for the soap as several of its stars recently told Soap Opera Network of their happiness with the material they've been given leading into the fall and that the storyline involving the death of Katherine Chancellor (Jeanne Cooper), which begins airing today, lends itself to plenty of tales for "every.single.character" in the months to come.
Representatives for CBS and the show have not commented at press time on this developing story.