On Saturday, November 24, Lifetime will premiere its new holiday film "The March Sisters at Christmas," a modern retelling of Louisa Mae Alcott's "Little Women," which stars Julie Marie Berman ("General Hospital") as Jo March, one of four sisters who learn that their mother is planning on selling their family home, Orchard House, due to the family not being able to keep up with the extensive repairs the house needs. Sisters Amy (Molly Kunz), Meg (Kaitlin Doubleday) and Beth (Melissa Farman) join Jo in helping restore their family home to its former glory before their mother's deadline to sell (after Christmas of course!) fast approaches.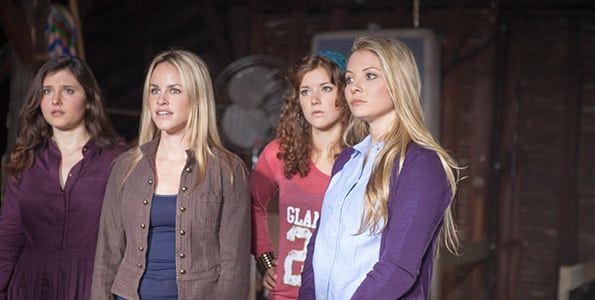 Justin Bruening ("All My Children") co-stars as Teddy Lawrence, Jo's neighbor who she thinks is developing feelings for her – this despite Jo not being interested in romance. Meanwhile, Amy is frustrated that Teddy doesn't seem to notice her, Meg finds herself rethinking her feelings for an old boyfriend whose heart she broke, and Beth grows concerned over the mounting drama surrounding their efforts. Will Jo be able to get things in order before Christmas is ruined? Tune in to find out.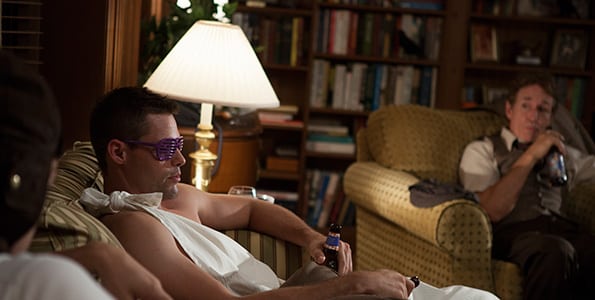 "The March Sisters at Christmas" airs Saturday, November 24 at 8:00 PM ET/PT on Lifetime. Encore airings are scheduled for Sunday, November 25 at 12:00 AM ET/PT and 5:00 PM ET/PT.
The film also stars Mark Famiglietti ("Hangtime," "Eyes"), John Shea ("Gossip Girl," "Mutant X," "Lois & Clark: The New Adventures of Superman") and Charlie Hofheimer ("Mad Men").