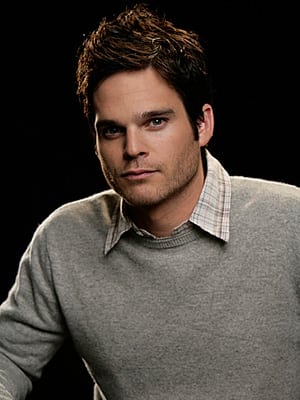 Normally when a hot button topic hits the social networks most soap stars don't reveal their personal beliefs or feelings unless they are Nancy Lee Grahn (Alexis Davis, "General Hospital"), who generally voices her opinion on anything from politics (real and behind the scenes) to television programs. On Tuesday, August 1, when "Days of our Lives" star Melissa Reeves (Jennifer Horton) tweeted "Chick-fil-a today!!!! Loved every bite of it;)!! Land of the free and home of the brave. Love that we all appreciate free speech, right?" to her more than 31,000 followers, she didn't just stir up outrage amongst her fans and fans of the NBC drama series, she also sparked the attention of some of her daytime brethren.
On Sunday, August 5, Grahn re-tweeted Reeves' tweet to her more than 62,000 followers. In response to the tweet itself, Grahn said, "I'm all for 1st Am rights, but when you buy Chick Fil A, your $$ are going to fund hate groups that are actively attacking gay rights." Grahn's words were preceded by Greg Rikaart (Kevin Fisher, "The Young and the Restless"), who also responded to Reeves' tweet when he said, "its disappointing that youve aligned urself w/ a company that supports hatred & bigotry. This is not an issue of free speech." On Friday, August 10, Rikaart took his comments on Twitter a little further when he posted for the first time as a Huffington Post blogger.
via Huffington Post
Chick-fil-A: What It's Really About
by Greg Rikaart

The media blitz surrounding Chick-fil-A isn't about chicken sandwiches or Dan Cathy's First Amendment right to speak his mind. Mr. Cathy's company has donated hundreds of thousands of dollars to organizations like the Fellowship of Christian Athletes, which publicly denounces the "impure lifestyle" of the LGBT community.

Furthermore, this company donated money to the Family Research Council, which supports the criminalization of homosexuality and states on their website that they oppose efforts for homosexuals to have equal rights. Can you even imagine — your neighbor, your friend, your sibling or your child being criminalized for being who they are?

I posted a tweet airing my disappointment in Melissa Reeves (another member of the daytime community) for aligning herself with this company that financially supports the furthering of hatred and bigotry. I did so because I have aligned myself with organizations like GLSEN (the Gay Lesbian Straight Education Network) and the HRC (Human Rights Campaign) and I have read too many stories of alienated LGBT kids taking their lives after relentless persecution.

Whether grown up bullies like Dan Cathy and Melissa Reeves realize it or not, they are directly or indirectly telling these vulnerable kids that there is something wrong with them, or they are somehow less than. Nothing could be further from the truth. I'm certain of it.

I'd happily talk to Mrs. Reeves about this myself, but alas, she has not responded to me and has blocked me from having access to her twitter account. I have happily engaged in debates with people who have reached out to me in defense of her and/or their own beliefs. The knowledge that I might have the ability to change someone's mind or possibly get them to see the issue from a different perspective is worth the few naysayers who have sent me unkind comments. People often say "agree to disagree.' I think that's a cop-out. Frankly, the stakes in this case are too high to let the conversation end. Let's disagree and talk about it. Maybe I can better understand you and vice versa.
For Rikaart's full blog post, head on over to the Huffington Post.