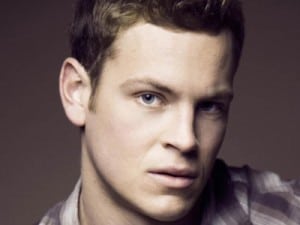 "General Hospital's" Nathin Butler (Ewen Keenan) will be chatting live with fans of the ABC Daytime drama series during the networks east coast broadcast (3:00 PM ET/12:00 PM PT) of the series. The actor will be taking questions via Twitter using the hashtag #AskGH for the full duration of the soap (one hour) using his twitter user name @nathinbutler.
via Press Release

After alluding to a tragic past and getting caught by Elizabeth (Rebecca Herbst) on a mysterious call, Ewen finds time for romance but the clock is ticking for him. Will he be able to continue to hide his dark secret and have a shot at a future with Elizabeth?

"General Hospital," the most honored show of the 2012 Daytime Entertainment Emmy Awards, celebrates its golden anniversary on April 1, 2013. Approaching 50 historic years on ABC, "General Hospital" is the longest running American soap opera currently in production and the logest running scripted drama currently in production on television.

Beginning Monday, September 10, "General Hospital" moves to its new time period of 2:00 PM ET/1:00 PM PT/CT on the ABC Television Network. Fans will be able to watch all the intrigue and excitement of Port Charles one hour earlier.

"General Hospital" was created by Frank and Doris Hursley. Frank Valentini is the executive producer. Ron Carlivati is the head writer.