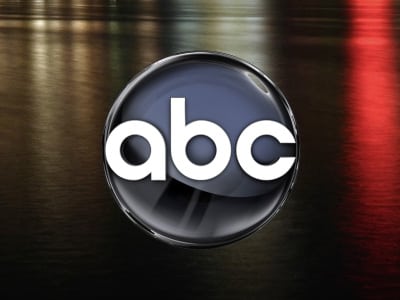 On Monday, August 13, Soap Opera Network first brought you the story of WKDH, an ABC affiliate that will cease operations effective Friday, August 31, 2012 at 11:59 PM CT after citing poor financial conditions in recent years as its reasoning. Now Soap Opera Network has learned that the ABC Television Network, which was left scrambling to replace the 11-year-old affiliate, has signed a long-term agreement with WTVA, an NBC affiliate that had actually provided WKDH with ABC programming through a local marketing agreement (LMA) with Southern Broadcasting, Inc. (WKDH's parent company). The new deal, by utilizing WTVA digital channel 9.2, will enable ABC programming to remain in the Columbus/Tupelo/West Point television market and is effective Saturday, September 1, 2012 at 12:35 AM, Central Time.
"We are delighted to reach a long-term affiliation agreement with ABC and be able to provide a solid lineup of programming such as 'Modern Family,' 'Dancing with the Stars,' 'Once Upon a Time,' 'Revenge' and 'Jimmy Kimmel Live,' critically-acclaimed news and information series including 'Good Morning America' and 'World News with Diane Sawyer' and high profile sports programming like 'Saturday Night Football,'" said Phil Sullivan, Station Manager, WTVA, in a statement.
John Rouse, senior vice president of Affiliate Relations for ABC, echoed Sullivan's comments. "We are very pleased to have reached an agreement with WTVA coverage in the Columbus/Tupelo market, and that local viewers will continue to be able to see all their favorite ABC and ESPN on ABC programs, including this Saturday's 2012 Cowboys Classic featuring Michigan vs. Alabama."
As part of the deal between WTVA and ABC, WTVA 9.2 will now service viewers with local news coverage. WKDH did not air any local programming as its primary service was in providing viewers with ABC's content. Outside of ABC's programming, WKDH aired the syndicated programs "Rachael Ray," "The Nate Berkus Show," "The Wendy Williams Show," "Access Hollywood," "The Insider" and "Entertainment Tonight." WKDH also aired re-runs of "America's Funniest Home Videos," "Frasier" and "Grey's Anatomy."
It is unclear at this time as to whether those syndicated programs will continue airing on WTVA digital channel 9.2.