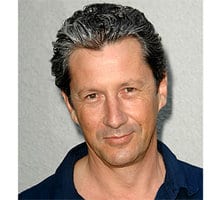 (SoapOperaNetwork.com) — "Days of Our Lives" DVR Alerts for the Week of May 7, 2012.
DAYS OF OUR LIVES: DVR ALERTS
Monday: Roman is stunned in the aftermath of the explosion. An extreme plan is put in motion. Shane and Roman deliver devestating news to Salem. Both Will and Lucas decide it's time to come clean. Lexie makes a decision about her future.
Tuesday: Shane and Roman struggle with the mission at hand. An appauled EJ confronts Stefano about the explosion. Stefano angrily confronts Harmon. Kate finds it increasingly difficult to resist Ian's advances.
Wednesday: Emotions run high through Salem as the town prepares to say their goodbyes. Victor and Chad face off. EJ questions what is really going on after walking in on an intense scene between Will and Stefano. Stefano is faced with what he's done.
Thursday: Two of Salem's finest decide to stop fighting their feelings. Sami continues to struggle with regrets. Roman shocks the mourning residents of Salem. John, Marlena, Bo, Hope, Rafe and Carrie come to an alarming determination about their next step.
Friday: A secret is revealed as Sami and Will continue to clash. With Billie's help, the "dead" Salemites move to create a divide between the Dimera men. Austin prepares to surprise Carrie, but it's Austin who is in for a surprise. Abe's heart breaks.