Wednesday, February 25, 2009 5:05 PM EST |
By Angela Rosa
---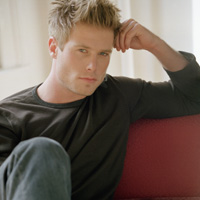 (SoapOperaNetwork.com) — Downfalls.
THIS WEEK ON: ALL MY CHILDREN
Taylor charms Tad. Amanda spits in the face of the recession when she quits her job at Fusion. Adam and Erica trade threats but will the bickering pair ultimately agree to come together for the good of Pine Valley's cosmetics industry? Find out on Tuesday, March 3. Brot and Taylor bask in the afterglow. Aidan and Annie share a kiss on Thursday, March 5, but Emma's mom is not as well as she claims. Opal picks up a strange vibe about Greenlee.
The Inside Story: The Odd (S)Quad
Zach and Kendall hold their own against Adam who nonetheless remains confident that he has Zach right where he wants him. Reese faces the Slater's wrath. Zach forces Kendall to choose between loving him or hating him. Kendall follows her heart and she and Zach make love on Monday, March 2. Reese is devastated when she spies on Zach and Kendall in the afterglow of lovemaking. The next day, Kendall confronts a feisty Reese and later challenges Zach to get rid of the architect. Ryan refuses to say goodbye to Greenlee. The truth about who was driving on the night of Greenlee's accident does nothing to re-direct Ryan's anger. Reese make it clear to Zach that she's staying put. The confrontation takes an unexpected turn when Reese suffers a nasty fall. A guilt-ridden Zach chooses to go to Reese at the hospital while Kendall attends Greenlee's memorial. Greenlee is remembered by her friends and family. Kendall reaches out to Ryan, who ends up at Greenlee's memorial service after all. A devastated Reese lashes out at Zach after the doctors remove the bandages from her eyes. Zach arrives to find Kendall and Ryan in a seemingly intimate moment.
A Closer Look: Battling Demons
True to his word, David exposes every single detail of Amanda's misdeeds to JR. Amanda finds herself homeless. JR asks Amanda to sign papers giving him primary custody of "their" child. An angry Ms. Dillon gives JR his answer. Jake comes to Amanda's aid when David starts to harass her. Jake invites Amanda to move in with him, Tad and the girls. Krystal marries David in a sterile ceremony at Wildwind after signing his pre-nup without even reading it. JR falls off the wagon, again. Krystal fights her uneasy feeling about David, who heads to the hospital after being informed that Amanda is there. Tad tears into JR for abandoning Amanda. JR arrives at the hospital just as Amanda is preparing to tell David the truth about the baby on Wednesday, March 4. JR pledges to stand by Amanda and the baby. David tells a stunned Krystal that he wants them to have a baby together. Jake and Amanda's bond continues to grow. Krystal confronts David after Tad informs her of his misdeeds. David tells Krystal that he's just protecting his grandson. Krystal pledges her allegiance to David after finding Little Adam with alcohol on his breath at the Chandler mansion on Friday, March 6.
All My Children News and Headlines:
SON Top 10: Who was the best of the best on "AMC" during the week of February 23 – 27, 2009? You decide! The SON Top 10 is back! Voting begins Friday's at 4:00 PM, EST.
SON ALERTS: WEEK OF MARCH 9, 2009
Monday: Zach storms out on Kendall. Erica urges Kendall to fight for her marriage. David tells Krystal they're going after custody of Little Adam.
Tuesday: Zach suspects that Ryan is up to no good. Kendall no longer trusts Zach. Annie might be growing too attached to Aidan.
Wednesday: Aidan strikes a deal with Zach. Zach accuses Kendall of having never stopped loving Ryan. David puts the screws to Amanda.
Thursday: David double crosses Amanda. Zach suspects Ryan is out to get Kendall for himself. Aidan and Annie take their relationship to a new level.
Friday: Aidan agrees to do Zach's dirty work. A furious JR unleashes a tirade against Amanda.
"All My Children" airs Weekdays on ABC. Weeknights on SOAPnet. Check local listings.
---