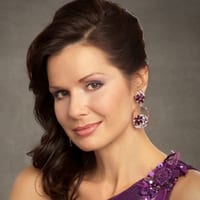 (SoapOperaNetwork.com) — "General Hospital" DVR Alerts for the Week of May 7, 2012.
GENERAL HOSPITAL: DVR ALERTS
Monday: McBain and Dante race to save the women they care about. Jason gets an unexpected surprise. Will Michael be able to get through to Starr in time? Anthony is convinced someone in particular has it out for him.
Tuesday: Jason wants to know what John is after concerning Sam. Kate makes a heartfelt plea to Sonny. Starr and Michael's relationship hits a snag. Luke and Anna's bond continues to grow.
Wednesday: Tea Delgado arrives in Port Charles. Is she there to help or hurt Todd's daughter? Olivia is torn. Will Mac be moved by Felicia's heartfelt plea? Spinelli makes an interesting discovery.
Thursday: Todd and Tea's relationship remains as volatile as ever. Mac and Felicia find themselves in an awkward position. Matt's concerns about Patrick increase. Olivia makes a discovery concerning Steve.
Friday: Tea struggles to get through to Starr. Carly welcomes a new guest to the Metro Court. Todd makes an interesting discovery. Olivia reaches out to Steve.