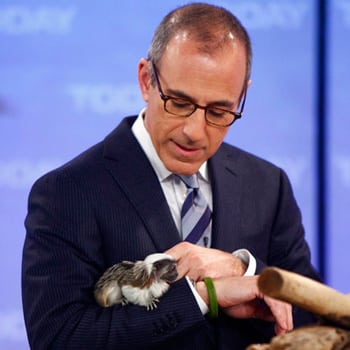 On the heels of "Days of our Lives" replacing the head writing team of Marlene McPherson and Darrell Ray Thomas, Jr. with a new head writing team consisting of Gary Tomlin and Christopher Whitesell, TV Guide's Stephen Battaglio is reporting that part of the deal NBC signed in order to keep Matt Lauer with the network late last week could include a possible fifth hour of "The Today Show."
"Lauer's new agreement keeps him in the coanchor chair of the morning show for four years and includes a program development deal, which could give him an ownership stake in a syndicated show outside of 'Today,' TV Guide Magazine has learned. The contract could earn him in the neighborhood of $100 million, according to people familiar with the deal. One idea already being kicked around is spinning off Lauer's regular segment 'Today's Professionals,' in which he spars over hot-button issues with a panel that includes Star Jones, Donny Deutsch and Dr. Nancy Snyderman. The segment could also be developed into a fifth hour of 'Today.'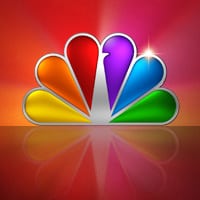 The ink on Lauer's new NBC contract is barely even dry, so discussion of how it impacts "Days of our Lives" is too early to tell if even at all. Additionally, the network giving Lauer a stake in a syndicated program doesn't necessarily mean the end of "DAYS" or any indication of the network looking to tinker with its barely there daytime schedule, which consists of the long-running daytime soap and hours three and four of "Today" (aka: The Today Show 2 and The Today Show 3). A syndicated program could logistically air on any affiliate willing to pay the most dollars to air it. This includes stations that currently air network programming from ABC, CBS, FOX or even The CW.
If, however, the network does decide to add a fifth hour of "Today" on its schedule, it would greatly impact the future of "DAYS" as NBC's current contract with Sony Pictures Television and Corday Productions, producers of the soap, is set to expire in September 2013. A decision on renewing the show for additional years will not be made until at least March 2013, according to sources.
The latest Nielsen ratings data shows "DAYS" hit a new series low in Women 18-49 viewers and tied its series low in Women 18-49 rating, the key sales demographic advertising rates are set and sold by.