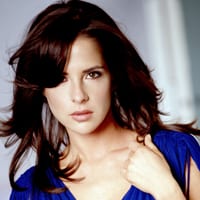 (SoapOperaNetwork.com) — "General Hospital" Episode Recap – Wednesday, December 7, 2011.
IT HAPPENED TODAY…
Sam breaks down to Michael and later share a heart to heart about violence. Meanwhile, Jason might have a breakthrough – what does the latest "O" mean in Franco's graffiti artwork? Jason loses his temper and Dante is forced to make an important decision.
Dante asks Delores to drinks. Meanwhile, Lulu gets much needed advice from Maxie. Johnny and Delores face off at Jake's. Frantic, Maxie leaves fruitless messages searching for Matt, as Mac enters. Maxie asks someone for a favor in return.
Sonny literally faces the demons of his childhood, and Kate comes to the rescue.
On the Next General Hospital…
Another gift from Franco surfaces.
Situation gets heated with Sonny and Kate.
Maxie enlists someone important in town for help.