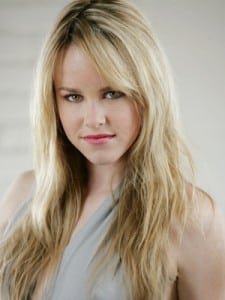 (SoapOperaNetwork.com) — A look at what's happening on "General Hospital" during the week of December 5, 2011.
THIS WEEK ON: GENERAL HOSPITAL
Ethan confronts the Woman in White at Wyndemere. On Monday, December 5, an overwrought Elizabeth goes off on Luke and Lucky. Luke warns an affected Lucky not to get sucked back in. Lucky's firm declaration prompts Elizabeth to make a shady move. Things get interesting very quickly when Shawn moves into Carly's house to better protect her and Josslyn. Sonny faces down his past on Tuesday, December 6. Kate comes to Sonny's rescue. Sonny and Kate begin to give in to their passion.
The Inside Story: Hello, Darkness, My Old Friend
Jason and Sam make a doomed resolution. Sam continues to investigate the recent violence against the strippers to get her mind off of the events on the island. Coleman shows Jason the latest message from Franco. Sam breaks down to Michael and the pair share an intense heart to heart on Wednesday, December 7. Jason works to piece together Franco's message. Dante takes measures to contain an upset Jason. Michael is determined to find Franco. Sam and Michael discover a new DVD from Franco. A caged Jason is flooded with memories – and attacks. Sam pleads with Michael not to reveal the contents of the DVD to Jason.
A Closer Look: Breaking the Rules
Patrick misinterprets the message in Robin's words. Dante confronts Lulu about her desire to change him to suit her desires. He later asks Delores out for drinks. Maxie takes a break from her search for Matt to gives Lulu some sage advice. Maxie asks for a favor. Johnny and Delores face off. Delores clearly wants something from Dante … and takes it on Thursday, December 8. Maggie questions Steve about the night of Lisa's murder. Later, Olivia and Johnny are not pleased when they arrive at Jake's together. Mac, Ronnie, Dante and Delores gather all the suspects in Lisa's murder at the scene of the crime determined to get to the bottom of the matter.
GH ALERTS: WEEK OF DECEMBER 12, 2011

Michael and Sam head to Chicago.
The changes in Jason's behavior unsettles Monica.
Maggie offers Patrick unsolicited advice.