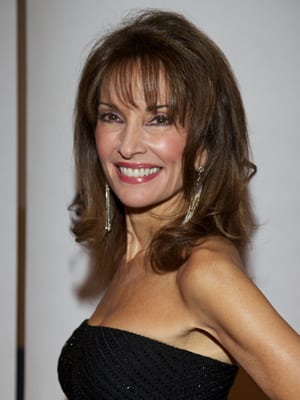 (SoapOperaNetwork.com) — In a new Facebook posting that went up just a short time ago, actress Susan Lucci has taken to the social networking service to clear the air regarding the status of "All My Children" and its move to the internet and plans for her inclusion in the online version of the long running ABC soap.
"I want my fans to know the truth. There has been miscommunications as a result of statements in the press that I am one of the reasons that All My Children is not moving forward. This is simply untrue and not the case. We have been in discussions since Prospect Park first expressed interest in moving the series online, and in correspondence dated September 8th, I made it clear that I would be ecstatic to be a part of 'All My Children' in a prominent way if they committed to producing the series for another year. I have not heard back from Prospect Park since then, in fact, I learned of their decision not to proceed with 'All My Children' at the same time you did, through the media," said Lucci in her posting.
"It's been a privilege and honor to be involved with the 'All My Children' family for so many years, from working closely with Agnes Nixon to getting to know millions of devoted and wonderful fans."
Previously it had been reported that Lucci turned down Prospect Park's financial offer, which doesn't appear to be the case per Lucci's statement.