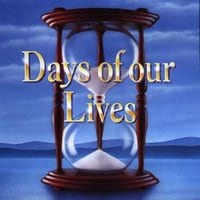 (SoapOperaNetwork.com) — "Days of our Lives" and "General Hospital" continue to make changes to their writing staffs.
Victor Gialanella is rejoining "DAYS" as a breakdown writer.    He previously wrote for the show from 1995 – 2006, and then again in 2008.
Script writer Janet Iacobuzio was let go from "DAYS" and was snapped up by "GH" to write scripts.  Iacobuzio returns to "GH" where she was Co-Head Writer in 1997 and wrote breakdowns in 1998.  Also joining "GH" is former "All My Children" script writer Joanna Cohen.
For discussion on these topics and more, join us in the Writers/Directors thread at the SON Community.