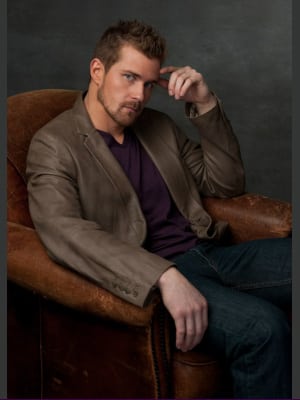 Prospect Park executives Jeff Kwatinetz and Rich Frank have confirmed to Soap Opera Network that the production company has signed "One Life to Live" cast members Tuc Watkins (David), Josh Kelly (Cutter), Florencia Lozano (Tea), and Shenell Edmonds (Destiny) for the online version of the ABC soap pending final Guild agreements.
In a statement, the company said "After the ABC television network finale airs in January, 'One Life to Live's' David, Cutter, Tea and Destiny will be reunited with previously announced characters including Erika Slezak's Victoria and Kassie DePaiva's Blair Cramer."
With the signing of Watkins, Kelly, Lozano and Edmonds, Prospect Park has now signed a total of 13 current "One Life to Live" cast members including the aforementioned Slezak and DePaiva. On Friday, September 30, Prospect Park announced deals with Melissa Archer (Natalie Buchanan Banks), Kelley Missal (Danielle Rayburn), Sean Ringgold (Shaun Evans), Andrew Trischitta (Jack Manning) and Jerry VerDorn (Clint Buchanan). The company previously announced the signings of Ted King (Thomas Delgado), Michael Easton (John McBain) on Tuesday, September 6.
In addition to signing 13 actors to the soap for its January 2012 launch online, Prospect Park has already signed executive producer Frank Valentini and head writer Ron Carlivati pending Guild agreements as well.
TOLN, the Online Network, will be the home of "All My Children" and "One Life to Live" when they premiere online in January 2012. Fans can register to receive the latest information and news at www.TOLN.com or www.theonlinenetwork.com.
Stay tuned to Soap Opera Network as this story continues to develop.