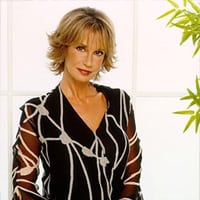 (SoapOperaNetwork.com) — A look at what's happening on "The Young and the Restless" during the week of October 17, 2011.
THIS WEEK ON: THE YOUNG AND THE RESTLESS
Malcolm presents Sofia with divorce papers on Monday, October 17, while on the same day, Neil offers for Sofia and Moses to move in with him. Billy asks Kevin for a favor. Harmony's new living arrangement does not sit well with Tucker or Devon, on Wednesday, October 19. Gloria doesn't get good news regarding Jeffrey. Once again, Jack's hopes to have Jabot back are up in the air, courtesy of Tucker. A text message to many leads to danger on Friday, October. 21.
The Inside Story: Colin's Hit on Genevieve and Gloria Puts Someone Else in Danger
When Cane hears Colin put out a hit on Gloria and Genevieve, he immediately goes to Ronan with the information. Ronan, however, tells Cane that both women will be protected by the authorities. Unfortunately for them, a hit man is already on the job, when he heads out to make his first hit; which he fails at. A worried Cane goes to Jill, giving her a cryptic message in hopes that she will steer clear of his father. Jill, however, wanting to know what's going on, takes the matter to Lily. In doing so, Lily, herself, decides to investigate what Cane has been hiding from her. Meanwhile, Jill lets Colin know that Lily is headed to pay Genevieve a visit. Unaware that Jill is listening, Colin contacts the hit man to take care of Genevieve. Cane tries his best to warn Lily, but she refuses to listen. Jill decides to set a trap for Colin. Meanwhile, someone gets caught in the crossfire of Colin's plot.
A Closer Look: Avery's Latest Scheme Angers Nick
Avery goes to Adam, in hopes that he will do right by Sharon. After Nick refuses to have Faith in the courtroom during her trial, Victor decides to take matters into his own hands, by asking Michael to find a way to force Nick to bring the young girl. As the trail proceedings get underway, Nick arrives with Faith. Sharon's emotions get the best of her when she sees her daughter. Avery sets up a photographer to take pictures of mother and daughter, which angers Nick. She explains to Nick that she wants to use the picture as a way to get people to see Sharon's image, which would help the case.
What To Watch
Billy overhears Victoria's conversation
Adam confronts Sharon, asking her if she's sorry for abandoning him
Phyllis sees red at Nick's attentions toward Avery
The Young and the Restless News and Headlines
Lauralee Bell will be returning at Christine Blair on November 9
After many months of speculating whether she'd return or not, word is that Melody Thomas Scott will be coming back as Nikki Newman. Word is her first air date is slated for November.
Sean Kanan will be heading back in the role of Deacon Sharpe
Y&R ALERTS BONUS: FALL 2011
Faces from the past come back to Genoa City
Chance comes back to Genoa City
The truth about Ronan's departure will affect family and friends
Victoria's forgiving heart may stop when it comes to Victor's manipulations
Nikki comes back in time for Thanksgiving
By Thanksgiving, several romances may come back into bloom