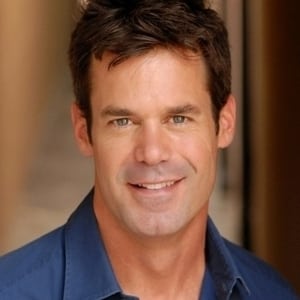 (SoapOperaNetwork.com) — Tuc Watkins returns to "One Life to Live" once again as David Vickers Buchanan, becoming the latest in a series of former cast members returning to the show before it leaves ABC Daytime.
Despite the fact that his character left town locked arm in arm with Dorian Lord (Robin Strasser) back in August, David has already found his way back to Llanview. According to Watkins' "One Life" co-star Sean Ringgold (Shaun), the actor is back on set taping scenes this week. However, like most of David's stints in Llanview, expect this most recent one to likely only last a few episodes.
Ringgold also noted another "return" to the canvas in the coming weeks. Radio personality Carolina Bermudez has also resumed filming for her recurring role of Llaview's WVL-TV investigative reporter Blanca Morales. The news was also confirmed by Julia Davis, "OLTL's" make-up artist, who tweeted that she "Had an Awesome day on set with Z100's Carolina Bermudez. She's rocking all @Juliajovone Eyes and lips. Makeup by Me."
"Hey guys just finished up here at the studio . I had some really funny scenes with Carolina Bermudez from z100 she's did a Really great job 🙂 also Tuc Walkins , Shenell [Edmonds] , Ilene [Kristen] . I hope and pray everyone is going Hard and finishing up this week with your goals accomplished," Ringgold posted on his Facebook page Wednesday.
A first airdate for either actor has yet to be announced.