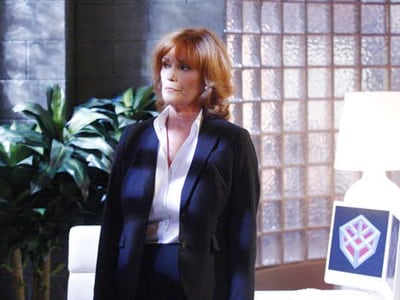 (SoapOperaNetwork.com) — Talk about mommy issues. On Monday, October 3, Todd Manning (Roger Howarth) shot and killed his mother Irene (Barbara Rhoades) in cold blood after she threatened to blow up his family. But even death can't stop Irene from making her son's life miserable.
With Irene now six feet under, her reign of terror on the citizens looks to be coming to an end, but that doesn't mean that Todd will be living happily ever after. Beginning today, and lasting off and on through the coming weeks, the not so dearly departed will continue live on in her son's mind as she continues to taunt and tease Todd in his fractured state of mind.
But will Todd be able to overcome his mother's hold on him? Tune in to "One Life to Live" to find out!