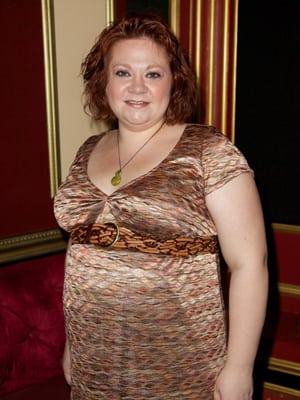 (SoapOperaNetwork.com) — Casting changes for "One Life to Live" for the month of November.
As we previously reported, Tonja Walker is returning to "OLTL" as Alex Olanov. Yesterday the actress posted her upcoming airdates on her Twitter page. Fans can be expect to see her on November 17, 18, 21, and 22, and for Alex to have a surprising connection to Cutter (Josh Kelly).
Kathy Brier has posted a few of her upcoming airdates as Marcie McBain on Facebook. Look for her again on November 1, 3, and 8.
Looks like he's not dead after all. On Friday, November 4, homeless man Louie (Helmar Augustus Cooper) has an encounter with Todd (Roger Howarth) after having escaped from Irene's hired goons, who have been holding him prisoner.
Speaking of Irene (Barbara Rhoades), look for Todd to have another vision of his dead mother on Thursday, November 10 when she pushes him to do something drastic.
Matthew Conlon is back as Tomas' (Ted King) friend art dealer M. Claude Calmar on Tuesday, November 8 when the two have a visit.
Patrick Gibbons, Jr. and Stephanie Schmahl next appear as Sam Manning and Bree Brennan on Monday, October 31.
Although she has been MIA recently, Destiny (Shenell Edmonds) returns next week.
Kearran Giovanni appears again as Dr. Vivian Wright on Friday, November 11 when she and Sean (Shaun Ringgold) have a difference of opinion regarding their future together.
Peter Barlett will be making at least a couple of appearances as Nigel next month, including Tuesday, November 1, when he relays an important message to Clint (Jerry verDorn). On a related note, verDorn talks about Prospect Park's takeover of "One Life" in a recent interview with Soap Opera Weekly.
Kristen Alderson (Starr) and David A. Gregory (Ford) are reportedly in negotiations with Prospect Park about continuing with the show after it leaves ABC.
Doggie David Vickers (Tallulah Bean) will continue to play a role in an important storyline in the coming weeks.
And check out this cute picture of Andrew Trischitta (Jack) helping Patrick Gibbons, Jr. (Sam) out with his math homework during a break on set, and this one of Roger Howarth (Todd) posing with "OLTL's" Make-Up Artist Julia Davis.