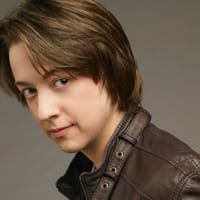 (SoapOperaNetwork.com) — A look at what's happening on "General Hospital" during the week of October 24, 2011.
THIS WEEK ON: GENERAL HOSPITAL
Olivia's symptoms continue. Kate and Sonny return to Jake's on Wednesday, October 26 to confront the issue at hand. Michael is not happy to learn about Carly and Shawn's trip. He takes out his ire out on Abby on Thursday, October 27. Michael and Dante's bonding session soon takes a sour turn. Lulu confides in Ethan. Lucky heads to the church Siobhan wrote about despite being warned against it. A mysterious woman watches Lucky. Luke's words surprise Tracy.
The Inside Story: Bondage at Sea
Matt races to find Elizabeth. A mystery man saves Elizabeth from her seemingly imminent fate but then disappears. Patrick and Robin are helpless to defend themselves as Lisa proceeds with her macabre plan to "bond" husband and wife forever on Monday, October 24. Maxie tries to get through to Matt. Matt fears its too late. Elizabeth has a vision from the great beyond. Spinelli finds a near lifeless Elizabeth. Robin breaks lose and manages to get the upper-hand as she and Lisa struggle. Dr. Scorpio awakens to a mystery. Things get heated as Johnny and Anthony disagree on their next move. Is the danger really over for Elizabeth? The mystery man from earlier lurks inside Wyndemere.
A Closer Look: Sweet Temptation
While Shawn fills Jason in on the warehouse drama back home, Sam and Carly hash a few things out. Sam and Jason discuss the pros and cons of having a baby. Carly and Shawn draw closer as he opens up about his PTSD … but pull back before things get too hot to handle. Jason gets an update on Franco's location. Carly confides in Jason but ends up putting her best friend in a tough spot. Shawn and Carly share a charged moment. The pair later let loose over booze. But how do things escalate into a pissed Carly charging at the hunk on Friday, October 28? Jason and Sam discuss his relationship with Carly. Franco continues to watch Jason.
GH ALERTS: WEEK OF OCTOBER 31, 2011

Sonny plans a family dinner.
Diane has news about Brenda.
Kristina questions her future.
Carly gets upset with Shawn.
Jason is in for a surprise.