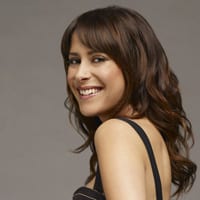 (SoapOperaNetwork.com) — A look at what's happening on "General Hospital" during the week of October 17, 2011.
THIS WEEK ON: GENERAL HOSPITAL
Abby has a surprise in store for Michael on Monday, October 17. Jason and Sam deal with their uninvited guests. Shawn and Sam leave Jason and Carly alone to hash it out on Wednesday, October 19. Franco sets out with a surprising new companion. On Thursday, October 20, a very uncomfortable Coleman finds himself directly in the middle of Sonny and Kate's peculiar mating dance. Sonny lays down the law to Kate.
The Inside Story: (Not Quite) The Love Cruise
Despite some tension rising before hand, everyone is excited for Matt's impending celebration at sea. Lisa, meanwhile, comes face to face with Johnny after taking care of his father. Maxie finds Anthony in a precarious situation; will she come to his aid on Tuesday, October 18? Johnny pays the price as a cold-blooded Lisa moves forward with her plans. Spinelli races to get to Matt's party with a romantic surprise for his ex. Elizabeth, Robin and Patrick discuss life. Matt and Elizabeth share a moment. Maxie seethes with jealousy when Spinelli points out the obvious about the pair. Patrick and Robin get romantic. Olivia realizes Steve's heart may be divided after their own romantic rendezvous at sea. Elizabeth finds herself in the wrong place at the wrong time. Patrick and Robin get the shock of their life. Johnny struggles to walk.
A Closer Look: Unsolved Mysteries of the Spencer Kind
Elizabeth and Ethan discuss Lucky's abrupt decision to get out of dodge. Ethan confides in Elizabeth about the mystery events at Wyndemere. Later, Luke spots Laura's picture at Wyndemere. Ethan and Luke talk about the past. Lulu continues to drink to cope with her problems. Spinelli sees something curious at Wyndemere. Lulu's unease about her future with Dante intensifies after a talk with Sonny. On Friday, October 21, Spinelli and Maxie investigate what is really going on at Wyndemere.
GH ALERTS: WEEK OF OCTOBER 24, 2011

Lisa has unsettling plans for Robin and Patrick.
Elizabeth gets help from a mystery source.
Carly reveals a secret to Jason.
Who's the mystery person at Wyndemere?