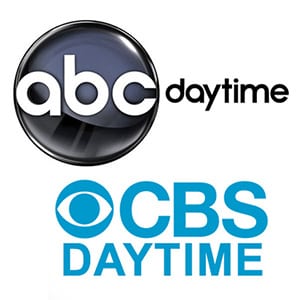 With game shows "Let's Make a Deal" and "The Price is Right," "The Talk" and daytime drama "The Bold and the Beautiful," CBS Daytime continues to grow its audience year-over-year after just one week into the new television season (week of September 22-26) based on Nielsen Media Research live plus same day ratings data.
READ ALSO: RATINGS: 28 Years Later, CBS Daytime is Still #1
"B&B" was up 2% in total viewers (3.64 million vs 3.57 million) compared to the same week last year, while "Talk" grew 3% (2.70 million from 2.62 million). "Deal 1" was up 8% (2.88 million from 2.65 million), "Deal 2" gained 6% (3.43 million from 3.22 million) and "Price is Right 1" ticked up 3% (4.65 million from 4.52 million).
For the week, "The Talk" also tied the second week of a revamped edition of "The View" in Women 25-54 rating (1.1).