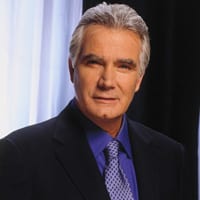 (SoapOperaNetwork.com) – – A look at what's happening on "The Bold and the Beautiful" during the week of October 10, 2011.
THIS WEEK ON: THE BOLD AND THE BEAUTIFUL
Steffy and Liam start a marriage ceremony on top of the mountain. Will Hope be to late?  After hearing Stephanie's good test results, Eric wants to get intimate with her. Stephanie reacts badly to what he wants. Brooke is forced to choose sides.
Monday, October 10 –  Brooke and Taylor reflect on the similarities of their past situation; Steffy and Bill implement their plan to keep Hope away from Liam in Aspen.
Tuesday, October 11 – Katie's marriage to Dollar Bill hits another major bump in the road; Brooke and Taylor argue about the outcome of Liam, Hope, and Steffy.
Wednesday, October 12 – Rick receives crucial information from Hope; Ridge causes Brooke's conviction to waver.
Thursday, October 13 – Katie interrogates Bill and questions his intentions; Stephanie is surprised by the romantic dinner for two Eric set up in their living room.
Friday, October 14 – Brooke worries when Ridge leaves determined to find out the truth about Steffy and Hope; Eric is confused by Stephanie's reactions to his suggestions.