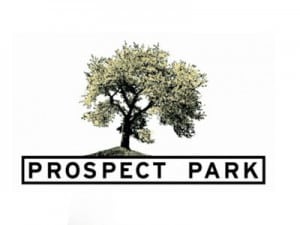 (SoapOperaNetwork.com) — Late last week, on ABC's "Good Morning America," an excited Cameron Mathison (Ryan) announced that the production company that licensed "All My Children" and "One Life to Live" from ABC this summer, Prospect Park, had started to contact actors from his show to negotiate. Today, Prospect Park revealed to the press that they have come to terms with not only Mathison but his co-star Lindsay Hartley (Cara) to continue with the 41-year old daytime drama online.
Mathison joined the cast of "AMC" in December 1997 as con-artist and resident hunk Ryan Lavery. The Emmy-nominee, "Dancing with the Stars" contestant and entertainment show correspondent remained on the show for nearly the entire time since. He took a one year break from July 2002 to July 2003 to try other things. Hartley began her daytime career on NBC Daytime's "Passions" as Theresa Lopez-Fitzgerald in 1999. She remained on the show until its cancellation in 2008. In 2009, she joined the cast of NBC's "Days of Our Lives" as Arianna Hernandez. The actress joined the cast of "AMC" as Dr. Cara Castillo in December 2010 after an early dismissal from "DAYS." Hartley is married to former "Smallville" star Justin Hartley.
The deals with Mathison, Hartley and "OLTL's" Erika Slezak (Viki), Michael Easton (John), Kassie DePaiva (Blair) and Ted King (Tomas) are not official as can be, yet. Prospect Park and the actor's union, AFTRA, have to come to official terms before anything can be made official. It appears to be just a matter of time before that happens.
Prospect Park also announced today that they will release "AMC's" first day of production for the 2012 season in the next few weeks. "AMC" last airs on ABC on Friday, September 23.