'One Life' Prop Leads to Late Night Fodder
Disney/ABC Television Group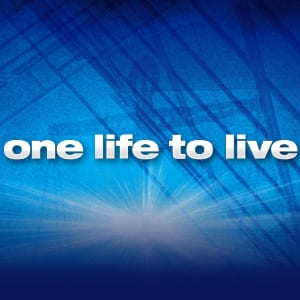 (SoapOperaNetwork.com) — For the second time this year, comedienne Chelsea Handler singles out the recently canceled ABC soap saying that "'One Life to Live' is one of the soaps that is headed to an early grave and, unlike many of its characters, it won't be able to come back as its separated at birth evil, retarded twin." And while the joke was an obvious reference to the "Tale of Two Todd's" storyline, it wasn't the only current plot on the soap targeted by Handler on her E! show "Chelsea Lately."
Handler also took a jab at the fan favorite stuffed porcupine Morris, whom she affectionately refers to as that "stuffed little buck-toothed nugget." In a clip from the soap featuring Cutter (Josh Kelly) and Aubrey (Terri Conn) talking about the furry little guy, which he bought at a flea market from Roxy (Ilene Kristen), the comic jokes that due to budget cutbacks [Morris] had to replace the third actor that was supposed to be in the scene. She even manages to take a jab at actor James Franco, who has recurring guest role on "General Hospital," at the end of clip.
In April of this Handler poked fun at "One Life's" "cougar" storyline involving Robin Strasser (ex-Dorian) and Tuc Watkins (ex-David), claiming the show had "gone to far" with the story.
You can watch the Youtube clip of her latest jab at "One Life to Live" below:
Thanks to Soap Opera Network message board member Cheap21 for uploading the clip.