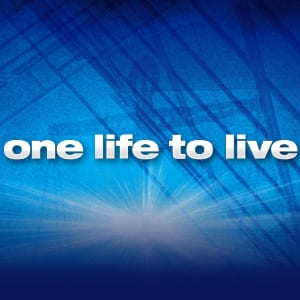 (SoapOperaNetwork.com) — The latest cast changes and other odds and ends for "One Life to Live."
Is Tonja Walker on her back to Llanview as Alex Olanov. While it has yet to be confirmed if she is referencing "OLTL," the actress posted the following message on her Facebook fan club page "I am coming baaaackkkk! I don't know anything else!" Walker last appeared as Alex back in April.
Steph Garcia next airs as a Diner Waitress on Thursday, November 3.
Paul Hickert will play Kentucky Cop #2 on Monday, October 17.
According to IMDb, one of Nic Robuck's (James Ford) October airdates will be the 21st.
For those of you wondering the name of the actress who played Victor's (Trevor St. John) secretary Tracy recently, here is your answer. The young lady was Alyssa Rose, daughter of New York Mets announcer Howie Rose. She also appeared on the show back on July 6 as a "patient representative," which marked her debut as a television actress.
Although first airdates remain unknown for Kathy Brier (Marcie) and Chris Stack (Michael), Brier tweeted on August 30 that she was "@ OLTL in the Hair & Make-up Room…I will be going back for a bit…and yes I am really preggers!," along with this picture of herself in the make-up chair. Look for both Brier and Stack to return to Llanview with Marcie and Michael's little son Gabriel Thomas. Also, ABC SID reports that Brier's pregnancy will be written into the show.
The magazine also reports that Tina (Andrea Evans) and Cord (John Loprieno) will stick around Llanview for awhile when they return on September 26 and 28, respectively. In fact, Head Writer Ron Carlivati tells the mag. that he has a big fall storyline planned involving the two of them.
Look for some more dayplayer characters in the coming weeks, including a lawyer and a mystery man.
Christopher Stadulis played an Agent on Monday, August 22.
Get ready for a music video to go along with Starr's (Kristen Alderson) new single. Alderson tweeted earlier this week that "A new song & a music video to go along w/it for the show! Are u dying w/excitement yet?l ol that's all I can say with out getting in trouble. Such a blast in the recording studio with @oltlmusic today. I can't wait for you guys to hear the new Starr/Baz [Barret Helms] song!"
On a related note, "OLTL" Music Director Paul S. Glass tweets that "Mixing right now Kristen….sounds incredible! Definitely a blast!! Thanks!" He also said on September 5 that "the Viki/Dorian [Erika Slezak/Robin Strasser] montage was 'Moments' by Josh Auer. We had Josh do special version but the original is available on iTunes." And he responds to fan who asks the name of a song Jessica sang while on the run way back when Erin Torpey was still in the role by tweeting "Wow..that goes way back! That song is 'I Will Be the Flame' by a singer/songwriter Sarah Symons." Check out Glass' Twitter page for more comments and thoughts on Starr and Baz's single.
David A. Gregory (Ford) tries to clear up some confusion surrounding "One Life's" transition to Prospect Park by posting a message on his Facebook page: "Hey everyone. Just wanted to let you know that, as of now, I have no new news about who else is heading to the online show, when the online production begins, where it films etc. Not sure when our last tape date for TV is, although I'm told it's just before Thanksgiving. Hope this helps. Sorry I cannot answer all questions."
Is Andrew Trischitta (Jack) making the moving with "OLTL" to online-only distribution? On September 8, the actor responded to a fan who asked if he was interesting in continuing with the show after it leaves ABC by tweeting "I would love to do so."
And Robin Strasser (ex-Dorian) also chimed in, tweeting on September 5 that "NO, haven't been asked to participate in prospective Prospect Park 'OLTL.' NOR in 'OLTL's' last final months. Diss-appointing? yes-Surprising-no." And then earlier this evening, after learning that "OLTL" Executive Producer Frank Valentini would be continuing on with the show after it moves to Prospect Park, Strasser added "NO WAY! JUST HEARD: Frank Valentini signed EP Prospect Park 'OLTL?' Smart move that, wonder if there's a chance they'LL call me? prolly SLIM 2 none : ("