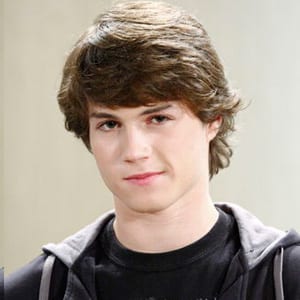 (SoapOperaNetwork.com) — A look at what's happening on "One Life to Live" during the week of September 19, 2011.
THIS WEEK ON: ONE LIFE TO LIVE
Cutter freaks out when the gun turns up missing on Monday, September 19. Kim puts the screws to Echo. Rex leaves for Kentucky. Kim tells her friend that now has the key to getting what they want. Kim tries to keep Rex away from the hospital room. Echo considers forging her son's name. Cutter learns Kim now has the gun on Wednesday, September 21. And Kim tries to make a pact with her brother. Elsewhere in Llanview, Baz tries to convince Starr to allow Rick to producer their single. Despite James' objections, Starr finally relents. On Thursday, September 22, Nate and James are there for Dani and Starr, while Ford comforts Jessica. And several Llanview residents dream of hidden hopes, fears, and suspicions on Friday, September 23.
The Inside Story: Suspicious Minds
Thanks to Jack, Todd is placed under arrest on Monday, September 19. Jack visits Victor's grave. Dani tells a troubled Téa of Jack's claim. Todd is placed in a cell next to Irene, where she makes a surprising admission to him. John thinks Jack is lying. Bo stands up for Rex when John questions his motives for wanting Victor dead. Shane asks Jack how it feels to lose someone you care about and realizes he isn't telling the truth.  Dani surprises Todd with a visit on Wednesday, September 21, but he asks her to leave when Irene tries to bond with her granddaughter. Irene tries to cut a deal with her son. Tomas tells Téa he's sorry for missing Victor's funeral. Téa is suspicious of Jack's story. Irene is cagey when John questions her. Starr learns of her father's arrest. Blair takes Jack's side. Téa isn't pleased to learn of Dani's visit to Todd's jail cell. By Friday, September 23, Blair comes up with a plan to get the truth out Jack. Téa makes an interesting discovery while searching Victor's belongings. Jack stands by his story. And Todd has an unexpected visitor.
A Closer Look: He Loves Me, He Loves Me Not
On Monday, September 19, Brody seems relieved following Todd's arrest, and shares a warm moment with Natalie and Liam. Brody asks Natalie to marry him. Natalie makes something clear to Brody, and gives him her answer. Roxy presses John about Todd's arrest. When he refuses to open up, she questions him about his feelings for Natalie, but doesn't believe what he tells her on Thursday, September 22. Natalie shares the news with Rex. Jessica gives Brody back something that belongs to him. Brody tells Jessica he asked Natalie to marry him. Natalie has a change of heart. On Friday, September 23, Bo gives John some food for thought. And Natalie has a dream about the paternity test results, which she decides to talk over with John.
OLTL ALERTS: WEEK OF SEPTEMBER 26, 2011

Tina heads back to Llanview on family business.
Natalie and Jessica have a huge confrontation.
Todd asks Starr to help him do something illegal.
Clint is surprised with a visit from Cord.
Irene puts her deadly plan in motion.