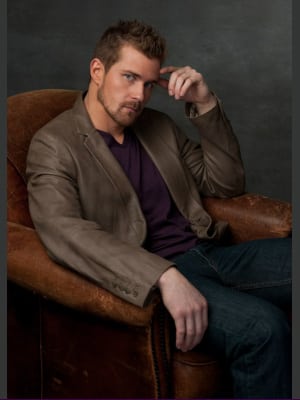 (SoapOperaNetwork.com) — At least one "One Life to Live" cast member may not be making the transition with the show when it moves to online-only distribution with Prospect Park early next year. Josh Kelly (Cutter Wentworth) has been tapped to play one of the leads in a new MTV pilot "Dumb Girls," a new comedy series from "Awkward" producer Lauren Iungerich.
According to Deadline Hollywood, Kelly will be part of an ensemble cast which will also feature Christine Evangelista  of "The Joneses,"  Xosha Roquemore, and Nico Evers Swindell, who played Prince William in film "William & Kate." The show will be produced by MTV and will focus on a group of twentysomethings. Iungerich is the executive producer for the pilot, and work alongside Robyn Meisinger and Kim Fleary. Production is slated to begin next month.
Deadline also reports that Kelly, who joined the cast of "One Life" on December 29, 2010, "has not been approached yet about continuing on the show when it moves online, though that is considered likely." "OLTL" wraps production on its television run in November, and will air its final ABC episode on January 13, 2012. It is expected to resume online with Prospect Park the following week.