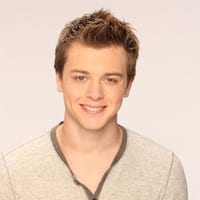 (SoapOperaNetwork.com) — A look at what's happening on "General Hospital" during the week of October 3, 2011.
THIS WEEK ON: GENERAL HOSPITAL
Franco chooses a wedding gift for Jason and Sam on Monday, October 3. Jason and Sam enjoy their honeymoon but danger looms. Carly receives a present for Josslyn. Spinelli continues to struggle with his disability. Maxie plans Robin's birthday party. On Thursday, October 6, Spinelli and Matt both help Maxie through a difficult day. Elizabeth pushes Maxie towards Matt despite her own growing bond with the doctor.
The Inside Story: The Trouble With You
Kate can't fight her instincts and reaches out to a reeling Sonny but soon finds herself on the outside looking in. In more ways than one, for Carly and Shawn, things become too hot to handle in the panic room. Michael finds the pair. Lulu turns to the bottle to deal with her fears about Dante. Delores questions Dante. Olivia pays Lulu a visit. Michael ignores Abby's concerns and remains determined to protect Sonny's assets. Sonny puts Michael in his place … which leads to a surprising revelation. Shawn is put off by Carly's antics. Sonny makes a decision. Johnny squares off with Anthony. Ronnie and Delores have questions for Abby. Abby tips off Johnny. On Wednesday, October 5, we see that a distraught Lulu is carrying a secret. Delores and Lulu have an interesting discussion. Lulu wrestles with dismay over the professional goals of her significant other; as does Abby. Michael takes off to handle Sonny's business himself after overhearing Carly and Shawn's revealing conversation.
A Closer Look: Don't Come Knockin' at my Door
Tracy had an unexpectedly full calender. Luke realizes you can't just go back home. Ethan shows Lucky the torn portrait of Laura. Luke prepares presents for each Spencer family member. Lucky finally reads Siobhan's letter. On Friday, October 7, the Spencer clan struggles through another day. Ethan refuses to play into Luke's hands. Luke pays his other son a visit.
GH ALERTS: WEEK OF OCTOBER 10, 2011

Carly insists on joining Shawn on an important business trip.
Lucky and Ethan discuss Luke.
Patrick and Robin celebrate her birthday.
Elizabeth breaks down. Who will be there to pick up the pieces?
Kate gets a surprising visitor with flowers.