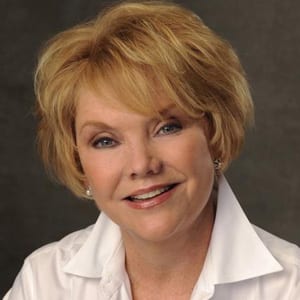 (SoapOperaNetwork.com) — Never one to mince words when it comes to voicing her opinions on the behind-the-scenes antics of both Llanview and ABC,  "One Life to Live" leading lady Erika Slezak (Viki) speaks out against her soon-to-be-ex boss Brian Frons and notes her optimism at the soap's future with Prospect Park.
Slezak is among a number of daytime stars, producers, executives, and journalists who share their thoughts on "the rise, fall, and possible resurrection of an American institution" in the September/October edition of the magazine Mental Floss, in an special article entitled "Sex & Death in the Afternoon: An Oral History of the American Soap Opera."
In the final section of the article, titled "Daytime Turns to Twilight (2000-Present)," the six-time Daytime Emmy winner takes a parting shot at the network's head honcho, saying "I think that Brian Frons, the head of ABC Daytime, doesn't believe in the genre. He never believed they could last. My biggest objection is ABC saying people don't want entertainment anymore; they want information. That's ridiculous. People always want entertainment."
Earlier this week it was announced that the actress, who celebrated 40 years with "One Life to Live" in March and plays the show's only surviving original character, would be remaining with the soap when it moves to online-only production with Prospect Park early next year. In a statement released on her official website, Slezak commented that "I am very happy to be going on with 'OLTL' and look forward to working with our new production company, Prospect Park. It's very exciting to be moving into a new medium and I sincerely hope that our wonderful viewers will follow us there."
Slezak also talked about the loss of long-time "OLTL" Director David Pressman, who died on August 29 at the age of 97, stating "Please express my great sadness at David's passing. He was totally instrumental in my getting this job and more than that, he taught me everything about working on TV. I owe him such a lot and will never be able to thank him properly, or repay him. Aside from that, David was a wonderful and talented man and I will miss him and always think of him." Pressman directed episodes of "One Life" from 1970-1998.