Julie Marie Berman Launches Better Buddies
Better Buddies, Inc.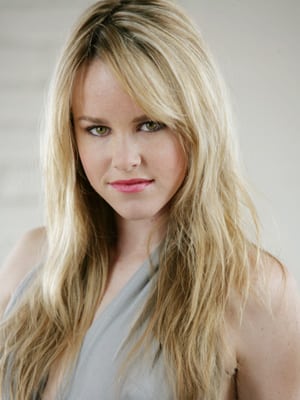 You've known her as Lulu Spencer on ABC's "General Hospital" since October 2005, but you may not have known that Julie Marie Berman is also a big pet lover. The two time Emmy Award winning actress has joined together with husband Michael Grady and business partner William Busch in launching Better Buddies, Inc., which was designed to help pet owners find the best quality products with an eco-conscious mind. The company's mission is to help with the adoption of pets by pet lovers.
In addition to her duties as co-founder and Director of Design for Better Buddies, Berman is an ambassador for the Best Friends Animal Society, which is a major non-profit animal rescue and adoption agency. Better Buddies donates 10% of its profits from each purchase to the Best Friends Animal Society, which directly supports the Guardian Angel program for the highest-needs pets and getting closer to where there's a world with "No more homeless pets."
Some of the products offered on the Better Buddies website include:
Donut Beds
Pillow Beds
Bed Rolls
Each product uses Hemp fabric, which "gets softer with use and is porous by nature and breathes, thereby making it cool in warm weather and warmer in cool weather when your dog is laying on our beds!"
For more information, visit www.betterbuddies.com or www.bestfriends.org