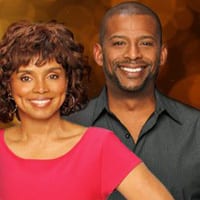 (SoapOperaNetwork.com) — A look at what's happening on "All My Children" during the week of August 29, 2011.
THIS WEEK ON: ALL MY CHILDREN
Zach asks Kendall if she trusts him enough to keep a secret on Tuesday, August 30. David questions Cara's motives. Cara grows concerned about Griffin. Tad tells Cara she can't risk getting deported. Cara covers when a concerned Tad picks up on the fact she isn't feeling well. Cara confides her fear to David. Agnes Eckhardt (Agnes Nixon) arrives at Pine Valley Hospital for treatment. JR misses AJ. On Thursday, September 1, Marissa stands up to JR and his threats after a talk with Bianca. On Friday, September 2, Opal receives a message from an old flame.
The Inside Story: Dust
Angie shares with Maya that a long time ago gave up her own baby. She recounts how Jesse forgave her and helped her find Frankie. Jesse steels himself to break Angie's heart. Angie demands the truth from Jesse who has a hard time finding the words. Jesse finally tells Angie that their child died at birth. On Wednesday, August 31, a devastated Angie asks Jesse to tell her every detail about their baby. Jesse tells Brot he didn't reveal his part in what went down and doesn't plan to. Angie confronts Jesse after learning he cancelled her surgery.
A Closer Look: Dreams
David taunts about someone she loves potentially being alive consumes Erica's every thought on Monday, August 29. Erica shows Opal a copy of the file she found in David's office. Jackson arrives as Erica once again contemplates if Mike Roy is alive. Erica learns that her book is creating a lot of buzz and there are new opportunities arising. Agnes delivers a special message to Erica from her mother, Mona. Erica insists that Zach give her the answers David won't.
AMC ALERTS: WEEK OF SEPTEMBER 5, 2011

Opal takes on Verla Grubbs (Carol Burnett) over a man from their past.
Mike Roy continues to weigh heavily on Erica's mind.
Both battered, Zach and Ryan are hauled down to the police station.
David reveals that two of his patients are almost ready to be reintroduced to Pine Valley.
Cara is shocked by the results of her test.