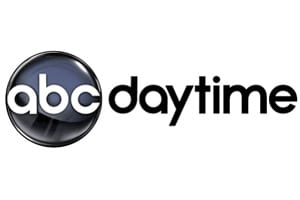 If you happened to be tuning into "One Life to Live" or "General Hospital" today and you lived in New York City or its surrounding areas, you may have noticed no shows! That's because both shows were preempted by WABC, the nations most watched station and ABC's flagship station in New York. If you don't have SOAPnet or access to the ABC.com Full Episode Player (if you are reading this you should), then you are out of luck when it comes to viewing today's episodes.
According to a station representative, due to coverage of Hurricane Irene, all ABC broadcasts will be preempted so the station can bring viewers wall to wall coverage of the upcoming hurricane scheduled to hit the New York/New Jersey coast by 9:00 PM Saturday evening. The station will not resume broadcasting ABC programming until an unspecified time tomorrow or until time warrants.
Today's interruption for "One Life to Live" in particular is just the latest in a series of interruptions/preemptions that have occurred this week alone and will likely impact the series greatly when Nielsen Media Research releases ratings data covering the week of August 22-26, 2011 next week.
If you do have SOAPnet and/or access to the ABC.com Full Episode Player, "One Life to Live" and "General Hospital" will be available in their entirety as scheduled.