Monnday, August 24, 2009 8:56 AM ET |
By Venus Stone
---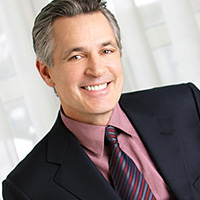 (SoapOperaNetwork.com) — An illness unexplained…
THIS WEEK ON: AS THE WORLD TURNS
Damian finds a way to use both Meg and Lily to his advantage. Vienna puts pressure on Henry to make a decision where James is concerned, Tuesday, August 25. Emily and Paul continue to grow closer. On Wednesday, August 26 Tom's paranoia regarding Margon and Riley continues to grow.
The Inside Story: Hidden Illness

Alison, still upset about Bob and Kim, gets reassurance from Casey that he believes her. During that day, Casey heads to Tom and Margo's and finds Kim and Bob there having lunch. Casey instantly asks Bob if there is something they should know regarding his health. Casey is soon chatised for suddenly questioning Bob. When Kim begins to feel weak, Bob rushes to get her to the hospital; but bows out of overseeing her case. Kim asks Bob if he'll go out to pick up ice cream for her and he heads out. In the meantime, Casey spots Alison and Riley at Java. He lets on that he's not comfortable with their sudden closeness, which upsets Alison into running off. She soon finds Bob in Old Town disoriented holding the carton of melted ice cream. When Alison puts her hand on him, he suddenly falls. After Bob is rushed to the hospital, Tom and Margo arrive and begin to accuse Alison of being the cause of his sickness. After some x-rays, it is discovered that there is a mass found on his brain that needs operating on. While Kim is upset, she is determined to be there by his side. Meanwhile, Riley tells Margo to stop pointing the finger at Alison since all she was doing was the right thing. He also points out that while Alison may have lied, Margo is not one flawless from keeping things from people herself. Tom overhears their conversation and questions what's going on. Riley quickly tells him that they were only arguing about their treatment towards Alison. Tom later finds Casey and Alison together and he grumbles that he wants to know what Margo and Riley are hiding from him. Casey insists that there is nothing going on. When Tom leaves to see about Bob, Alison tells Casey that she can tell that he's hiding somethng and that it's best to just get it out in the open.
A Closer Look: History Repeats Itself

While on the Snyder Farm, Liberty forgets a bag of hers as she is heading out. Teri notices it and opens it and realizes what's in the bag. When Liberty comes back to retrieve the bag, she doesn't realize that Teri has seen what was in it. Teri leaves for Metro to look over the blueprints but she is not focusing on work. Craig seeing her distraction asks what is going on. Teri quickly tells Craig that she found Liberty's positive pregnancy test. Liberty who is at the park with Parker, tries her best to talk to him about what's going on with her. Craig shows up and assumes that Parker could be the one that got Liberty pregnant. Liberty leaves after seeing Craig watching them. After talking to Parker, Craig realizes that Parker and Liberty haven't had sex in some time. Meanwhile, Liberty calls Tony to tell him that she's pregnant with his baby. A livid Tony tells Liberty that she's lying and that he's not the father. When she returns home, she starts to fill sick and Janet deduces it as a cold. Teri, on the other hand, knows that Liberty is pregnant. Scared, Liberty insists her aunt keeps quiet about it, but Teri thinks that Craig can help her. They plan a trip to Chicago to give her the opportunity to weigh her options. When Liberty tells Janet she wants to head to Chicago to look at colleges, Janet tells her that because she's not feeling well, she wants her to stay home.
What To Watch
Audrey works hard to get what she wants
Mason pushes Noah to head to LA with him
Jack has his doubts about Holden's accident
As the World Turns News and Headlines
Steve Bassett returns as "Seth Snyder" on Thursday, August 27
Agim Kaba returns as "Aaron Snyder on Thursday, August 27
AsTheWorldTurns.net has undergone a redesign and has launched on August 1, 2009. Check out the site at: AsTheWorldTurns.net
An As The World Turns Fan Club Luncheon, Autograph and Photo Session will take place on Saturday, April 27, 2010 from 12:00 Noon until 4:00 p.m. at the Marriott Marquis, 1535 Broadway (Between 45th & 46th St.), New York, NY. Please visit ATWT Fan Club Luncheon for more information.
Van Hansis ("Luke Snyder") and Jake Silbermann ("Noah Mayer") will attend their first European fan event in France beginning October 17 at Auditorium Jean-de-La-Fontaine 25, Avenue du General Sarrail. For more information please visit MGC Events for more detailed information.
Austin Peck and Julie Pinson will join other daytime stars as they set sail on Soap Cruise, The Third Voyage on Thursday, January 28 through Monday, February 1, 2010. Please visit Soap Cruise or call 1-888-381-4654 for more detailed information.
SON Top 10: Who was the best of the best on "ATWT" during the week of August 17, 2009? You decide! The SON Top 10 is back! Voting begins Friday's at 4:00 PM, EST.
SON ALERTS: WEEK OF AUGUST 24, 2009
Margo's confession about Riley has Tom seeing red
Paul stuns Emily with his proposal
Damian continue to manipulate his way into Lily' heart
"As the World Turns" airs Weekdays on CBS. Check local listings.

---

---

You may not reproduce content without written permission from author.

© 2009 Soap Opera Network. All rights reserved.

Discussion: ATWT PreVUE: Week of August 24 Edition

---