Friday, July 24, 2009 8:00 AM ET | By Scotty Gore
---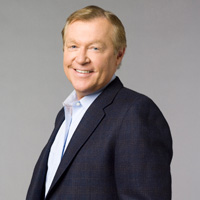 (SoapOperaNetwork.com) — It ain't easy bein' in love.
THIS WEEK ON: ONE LIFE TO LIVE
Téa gives Todd back the key to La Boulaie, and makes it clear that she wants no part of his mind games with Blair. In an attempt to prove to her that he has changed, Todd asks Téa to be his date for Viki and Charlie's wedding on Wednesday, July 29. Marty remains concerned for her son's safety as she helps Cole move into the apartment John rented for their under cover work. Cole sets up a meeting with Asher. Marty is ready to continue her relationship with John. Cole is able to convince Asher that he is interested in dealing drugs on Thursday, July 30. Téa's impressed by Todd's gentleman-like actions. And miserable and alone, Dorian and Blair try to forgot their pain by getting drunk on Friday, July 31.
The Inside Story: And Baby Makes Three
Stacy relishes in tormenting her sister, while Bo advises Rex to tell Gigi the truth before it is too late. Discovering that Stacy is alone with Gigi, Rex rushes back to his loft, just in time to hear Stacy's big announcement on Monday, July 27. Thinking her sister has finally snapped, Gigi refuses to believe that Stacy is indeed pregnant until Rex confesses that he slept with her. Heartbroken, Gigi storms off, bumping into Schuyler along the way. Meanwhile, Stacy continues to clutch her daydream that she and Rex can still be together on Tuesday, July 28. Rex finds himself unable to get over the fact that Gigi felt she had to lie to him all those months, and unleashes his rage upon her. However, Gigi becomes rather submissive and takes full responsibility for everything that has happened. On Wednesday, July 29, Rex and Gigi promise to never let anything come between them again. After taking a blood test to confirm to Rex, Gigi, and Schuyler that she is with child, Stacy demands that Rex take care of what is his.
A Closer Look: Wedding Bell Blues
Rex quizzes Bo on his feelings for Nora. With the family gathered at the Buchanan Lodge for Viki/Charlie and Bo/Nora's impending nuptials, Renee asks Madame Delphina to contact Asa's spirit on Monday, July 27. As she attempts to do so however, Delphina receives some rather disturbing vibes. Following a chain of strange events, the clan wonders if the celebration is cursed. As Jessica remembers Nash, and realizes how lucky she is to have found Brody, someone is lurking in the shadows outside the lodge. Nora becomes overwhelmed while discussing Matthew with Bo, and they are soon drawn into a kiss, which Matthew observes. Jessica, spooked, thinks she see Nash walking the grounds on Tuesday, July 28. Viki and Clint experience a tender moment when they discover an unopened gift Asa meant to give them the first time they were wed. By Wednesday, July 29, Matthew threatens to inform Clint of his parent's impulsive kiss if they do not agree to his surgery. Calling him on his bluff, Bo challenges him to make good on his threat. Rachel is floored when her mother confides in her that she kissed Bo, and asks Nora if she is still in love with him on Thursday, July 30. Bo is hot under the collar as Clint prepares for the wedding, and decides to get an outsider's opinion. Jessica panics when Bree claims her new toy was given to her by her 'Daddy.' Going into protective mode, Brody soothes Jessica, and assures her that there must be a logical explanation for what has happened. However, Jessica soon spots the mysterious man again on Thursday, July 30. Nora admits to Rachel that she has mixed feelings about Bo, and can't cancel her wedding to Clint when Bo has yet to make his feelings clear. At the same time, Bo visits Lindsay in Stateville, seeking advice on what he should do on Friday, July 31. Upon leaving, Bo remains confused, however, Lindsay hopes he finds the happiness she feels he deserves. Brody becomes alarmed when Jessica is adamant that she saw Nash yet again.
One Life to Live News and Headlines
OLTL ALERTS: WEEK OF AUGUST 3, 2009
---
Discussion:
---