Thursday, July 30, 2009 8:00 AM ET | By Scotty Gore
---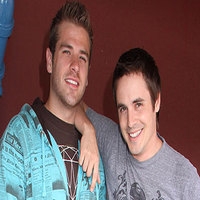 (SoapOperaNetwork.com) — "One Life to Live" VCR Alerts for the Week of August 3, 2009.
ONE LIFE TO LIVE: VCR ALERTS
Monday: Blair has a rather disturbing vision of the future for herself and Dorian.  Nora is tortured by her feelings for Bo.  Gigi nearly blows a gasket upon finding out that Stacy continues to call Rex's loft home. 
Tuesday: Clint and Nora's future rests in Bo's uncertain hands.  Todd works to keep his women under control.  Stacy keels over following a confrontation with Gigi. 
Wednesday: Stacy's vision of forming a happy family with Rex and the baby comes to an end when disaster strikes.  Todd continues to work to get back on Téa's good side.  Nora must face the consequences of her decision regarding the Buchanan brothers.     
Thursday: Schuyler acts impulsively while with Gigi.  Cole is caught between a rock and a hard place.  Cristian observes an intimate moment between Kyle and Fish at the diner.   
Friday: John manages to prevent Cole from blowing his cover.  With Matthew's hearing about to get underway, Téa gains leverage over Bo and Nora.  Crisitan informs Fish that he must tell Layla the truth.   
"One Life to Live" airs Weekdays on ABC. Weeknights on SOAPnet. Check local listings.
---