Thursday, July 30, 2009 1:01 AM ET | By Scotty Gore
---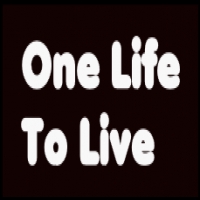 (SoapOperaNetwork.com) — "One Life to Live" in black and white.
The recent arrest of Harvard Professor Henry Gates and the ensuing debate on racial relations in 21st century America, warrant a look at the present state of diversity in the make believe land of Llanview, Pennsylvania.
Looking back through the "My View of Llanview" archives from 2008, I came across my column from exactly one year ago today. It was in that edition that I first examined the color, or lack there of, on "One Life to Live." I thought it appropriate to examine the progress (if any) the long-running daytime drama made in the year that followed.
As you may recall, at this point 52 weeks ago, "OLTL" could claim only one African American actress on its contract roster, and only a handful more on recurring status. Tika Sumpter (Layla Williamson) remained the soap's token representative for people of color. In terms of other minorities, 2008 saw less than a half dozen actors of varying ethnicities, such as Latino and Middle Eastern, and even fewer appearing on the show on a recurring basis.
But that was then, and this is now. Thus far, 2009 appears to be a banner year for minorities, homosexuals, and mixed couples than its predecessor. With the additions of Daphnée Duplaix (Rachel Gannon) and Terrell Tilford (Greg Evans), "OLTL" now has three African-American actors on contract with the show, and placed in frontburner storylines. In addition, the black supporting cast as grown as well to include characters whose careers are as varied as bodyguards, doctors, lawyers, and drug counselors.
However, sticking points do remain. Although the presence of Markko Rivera's parents Ernesto and Aurelia help maintain Llanview's Latin flavor, both characters appear two-dimensional and stereotypical, as conservatives and devout Catholics who are not afraid to disinherit their only son should he go against their religious beliefs. While standing up for what you believe in is moral and admirable, and generates necessary conflict for the show, at the end of the day it must be remembered that your children are your children no matter what. Even when they misbehave and adhere to their own set of morals and beliefs as they search for their own identity, they are still our flesh and blood and worthy of forgiveness. However, I'm afraid that "One Life to Live" will continue to represent these two characters, particulary Ernesto, as stubborn and unwilling to change.
I feel that what "OLTL" needs to shake things up is a good race relations type of story. Something edgy that borders on the controversial, much like the Carla Grey storyline in the early years of the soap. But simply having a character pass themselves off as being white, or promoting an interracial relationship and/or marriage, is not as taboo in 2009 as it would have been back in 1968. Also "OLTL" needs to shy away from penning another white supremacy storyline, given the debacle that was the 'One Pure People' storyline of 2007, featuring ex-professional baseball player turned underwear model turned arsonist and bigot.
Instead, it needs something more intense and attention grabbing. Perhaps they could take a page from "All My Children," which recently featured daytime's first gay marriage. Maybe once Kyle Lewis and Oliver Fish finally get back together, they could get married and attempt to raise a child. Homosexual couples in this country have a very difficult time in adopting children, which "One Life to Live" could explore.
In addition, "OLTL" could also delve into homelessness and the hardships the recent recession has placed on middle and lower class blue collar working people. I'm not talking about taking on roommates to help pay the rent or not being able to afford a college dorm roof after your parents have kicked you out of the house. Instead, I'm talking about being so hungry and desperate to feed your family that you would steal food, being forced to live out of your car because the bank repossessed your home, and losing your entire life savings because you lost your job. Those sorts of socially relevant storylines is what "OLTL" needs to tackle. Other avenues they could investigate could include depression, self-mutilation, suicide, transsexuals, firefighters, politicians, and religion. While I realize that may seem like a hedgepodge podge list of sorts, they are all topics that could potentially lead to some rather juicy and intriguing storylines. After all, this is a soap that has already tackled issues such as DID, sexual abuse, rape, heart attacks, and homosexuals throughout their history.
That is the type of diversity that "One Life to Live" needs more of these days. In terms of racial and ethnic diversity the show appears to be building a solid foundation, however, it remains lacking in terms of social diversity. Perhaps the show will recognize that in the years to go, and gradually feature more of those types of storylines that mirror society.
"The most peculiarly American of soap operas: the first serial to present a vast array of ethnic types, broad comic situations, a constant emphasis on social issues, and strong male characters," wrote Christopher Schemering in The Soap Opera Encyclopedia. Creator Agnes Nixon's original vision for "OLTL" was that it would be "built along the classic soap formula of a rich family and a poor family," but that it would also feature "ethnic and socioeconomic diversity," as she Nixon was "tired of the restraints imposed by the WASPy, noncontroversial nature of daytime drama," according to Schemering.
"'One Life to Live' has always been at the cutting edge of daytime drama. From the day of its premiere in 1968, the show straddled social, ethnic, and racial boundaries to both popular and critical acclaim. Its focus on families — the blue-blooded Lords, the working-class Woleks, the Irish Catholic Rileys, and the Jewish Siegels — reflected America's diversity as never before seen on daytime television. Today, after thirty years of awad-winning storytelling, these multifaceted dynasties continue to tackle real-life problems and to entertain generations of audiences," wrote Gary Warner in his 1998 book 'One Life to Live': Thirty Years of Memories.
And "Agnes Nixon intended to title her new show 'Between Heaven and Hell.' Religion would be playing a role in the lives of varied characters, which included an Irish Catholic and a Jewish family. While the title captured the darker, edgier feel of late afternoon soaps like 'Dark Shadows' and 'The Edge of Night,' sponsors found the title a bit to controversial. Nixon compromised with 'One Life to Live,' an ironic title given the fact that its signature storyline, Victoria Lord's (then Gillian Spencer) multiple personality disorder, revolved around a woman literally leading a double life.
On July 15, 1968, 'One Life to Live' debuted on ABC in the 3:30 time slot, nestled between 'General Hospital' and 'Dark Shadows.' Agnes Nixon prided herself on the show's ethnic and economic diversity. The four core families would be the blue collar and Polish Woleks, the Irish Catholic Rileys, the very upper-class Lords, and the Jewish Siegels. In an article that appeared in the New York Times shortly before the show debuted, Nixon emphasized the fact that the show would be featuring black actors in prominent storylines, a feat being done almost nowhere else on television. The character of Sadie Gray, an African-American (played by Tony winning Lillian Hayman), held down a prominent job, heading the housekeeping department in the hospital. As with the best of soap opera characters, references were made to some secret involving Sadie's long absent daughter," stated Gerry Waggett in The 'One Life to Live' 40th Anniversary Trivia Book, published in 2008.
As the preceding quotes indicate, "One Life to Live" is a soap rich in history and diversity. After decades of lagging behind their daytime counterparts in terms of racial and ethnic characters and storylines following its rather controversial start, it is certainly refreshing to see that the show is at least attempting to make some inroads in that particular area and trying to return to their roots.
If you missed my original column on "OLTL's" colorless storytelling of 2008 and would like to read the article, click here.
In conclusion, I believe that "One Life to Live" is heading in the right direction. However, as the old saying goes "Even if you're on the right track, you'll get ran over if you just set there." In order to remain relevant, "OLTL" will need to continue showcasing Llanview's rich diversity and expand upon it. And they must stay true to Agnes Nixon's original concept if they want to survive another 40 years. After all, that's just good storytelling.
For those of you unable to figure out the answers to the trivia questions from my last column, here they are (correct answers in bold): Question #1: In 1998, which supposedly deceased villain was Dorian Lord's guide during her trip to hell? a) Mitch Laurence, b) Marco Dane, c) Carlo Hesser, or d) Victor Lord. Question #2: In 2001, Max Holden interrupted Asa's marriage to Gabrielle Medina, mistakenly believing that he was marrying which one of his many ex-wives? a) Alex, b) Blair, c) Becky Lee, or d) Delila. Question #3: How much money did Todd Manning promise to give his lawyer Téa Delgado is she married him in 1997? a) Half a million dollars, b) $1 million, c) $5 million, or d) $10 million. And Question #4: What political office was Kevin Buchanan elected to back in 2004? a) mayor of Llanview, b) lieutenant governor of Pennsylvania, c) state senator, or d) district attorney.
Hope you enjoyed those questions, and that they didn't prove too difficult for you. Now time for this week's trivia challenge: Question #1: In 2000, Nora Hanen was presumed dead following what type disaster? a) car crash, b) train explosion, c) plane crash, or d) boating accident. Question #2: For what reason was Todd Manning pardoned for his crimes in 1994? a) Blair Cramer seduced the governor into pardoning him, b) Larry Wolek discovered a brain tumor that made Todd not criminally responsible for his crimes, c) Todd rescued Marty Saybrooke, CJ Roberts, and Jessica Buchanan from a car accident, or d) Todd agreed to testify against mob boss Carlo Hesser. Question #3: What caused Clint Buchanan to go blind in 1987? a) He was shot in the head, b) He developed a brain tumor, c) A bomb exploded in his face, or d) He was trapped in a chemical fire at The Banner. And Question #4: Which South American country did Jenny Wolek flee to, in order to work at a convent? a) San Alicia, b) San Bernardo, c) San Carlos, or d) San Daivo. I'll have the answers in the August 15th edition of the column. But if you are stumped and can't wait, you may want to consult a copy of The 'One Life to Live' 40th Anniversary Trivia Book by Gerry Waggett. Just a suggestion…. but one you might find useful (except when trying to figure out first question, which I came up with myself. However the answer to it can be found elsewhere in this column).
That concludes yet another installment of "My View of Llanview." Hope everyone is having a wonderful summer, and that the kiddies are all ready to go back to school very soon. Thanks for reading, and please join me again on August 15th for more thoughts and opinions on Llanview.
And until next time remember, we only have "One Life to Live"…
"One Life to Live" airs Weekdays on ABC. Weeknights on SOAPnet. Check local listings.
---
Discussion: My View of Llanview: July 30 Edition
---