Friday, July 24, 2009 11:00 PM ET | By Scotty Gore
---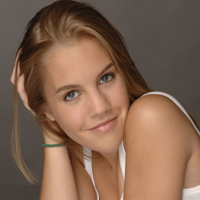 (SoapOperaNetwork.com) — A look at what you didn't see the past few weeks on "One Life to Live."
BONUS SCENES: ONE LIFE TO LIVE
Starr and Cole stand at Hope's crib watching their baby. Starr reminds Cole that she does not always do the things her parents would prefer for her to do. Cole, still hestiant that about spending the night with Starr with her family so close by, reminds her that they are in her parent's house. Starr corrects him by stating that actually they are in her Aunt Dorian's home. Cole tells Starr that whether she likes it or not, Blair and Todd still think of her as their little girl. Starr tells him that they realize she is growing up, given the fact that she is a mother now. Arguing that the worst has already happened, Starr assures him that they came out of it stronger than ever. Both Starr and Cole are happy that they made love last year, although they agree that their parents think that the two of them having sex will somehow ruin the rest of their lives.
Shaun and Destiny visit with their brother Greg at his Palace Hotel room as he is finishing up his breakfast. Shaun asks Destiny what the dress code is for the wedding rehearsal for Viki & Charlie and Nora & Clint at the Buchanan Lodge, since they were invited to attend by Rachel and Matthew. Destiny informs Shaun that she is unsure, but that she will text him to find out. Shaun makes a comment about Destiny using her phone, to which she confesses that she decided to hang on to Greg's gift when her big brother agreed to stay in Llanview. Shaun tells his little sis that it was a nice gesture; she replies that she can be sweet if she so chooses. Destiny apologizes to Greg for his not being invited to attend the rehearsal as well, but insists that she and Shaun will give him a full recap when they return. Greg thanks Destiny for her offer, just as she ponders how fancy the party will be. Shaun suggests that Destiny text Matthew to find out, and she walks out of the room. Shaun informs Greg how happy that both he and their sister are that he decided to stay.
To view the scenes, click here.
Next Week on One Life to Live…
The evening appears cursed for those at the Buchanan Lodge.
Stacy demands Rex take good care of her and their unborn baby.
Rex blasts Gigi for thinking she had to lie to him.
Bo hopes Lindsay can help him sort out his feelings for Nora.
Jessica thinks she sees a ghost.
"One Life to Live" airs Weekdays on ABC. Weeknights on SOAPnet. Check local listings.
---
DISCUSS THE ARTICLE
---