Sunday, May 10, 2009 11:00 PM ET |
By Venus Stone
---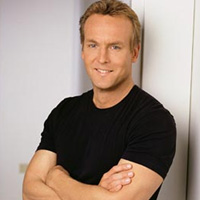 (SoapOperaNetwork.com) — Wedding rings on the brain…
THIS WEEK ON: THE YOUNG AND THE RESTLESS
Nick learns that Sharon is moving back in the Abbott mansion. Murphy comes through for Amber and Kevin after bonding with the Governnor, Monday, May 11. Adam hasn't shed his scheming side when he once again starts plotting on Tuesday, May 12.
The Inside Story: Finally to the Alter
Lily and Cane are busying themselves with wedding preparations when Katherine pays Cane a visit. She offers Cane a very elaborate gift, however, Cane feels uneasy with accepting it and makes the suggestion that she instead offers up a donation for homeless children instead. After she as departed, Cane and Lily go off by themselves to talk to one another about their woes in their past relationships. Lily, however points out to Cane that unlike Daniel or Billy, he's an honest, stand-up guy that will always truly love her. As the wedding draws near, Neil presents Lily with Drucilla's wedding gown to wear. Lily is instantly touched and agrees to wear it. Moments later, Lily and Cane exchange wedding vows and prepare to finally have a happy life together.
A Closer Look: Another Suprising Proposal

Paul, wanting to move his relationship with Nikki to the next level, decides to pop the question. Nikki however is floored by the proposal and instantly begin to have doubts as to whether it is the right decision for their relationship and requests that Paul give her some time to think things through. When she leaves she goes to see Katherine to discuss what just happened. Katherine gives Nikki heart-felt words letting her know that she does deserve to be happy, and Paul does that for her. Realizing that Kay's words are true, she goes back to Paul and lets him know that she accepts his marriage proposal. Later on, Nikki announces to her loved ones that Paul and she are engaged. Victor, who has heard the news, offers his congratulations to Nikki, but later goes to Victoria and lets her know that he feels his ex is making a rash decision.
What To Watch
Jill's plotting with Jeffrey and Gloria could cost her dearly
Rafe has a surprise for Adam
Victor finds a recorded tape
The Young and the Restless News and Headlines
James Handy will come on the show, Monday, May 11 as the 'Governor', who gives Amber and Kevin hope
David A. Kimball appears as 'Dr. Lurie' Monday, May 11 as Adam's eye doctor
Eamonn Roche will come on as 'Howard Aucker', Monday, May 11 and Tuesday, May 12 and will interact with Daniel Romalotti
Tricia Cast will return as 'Nina Webber' on Tuesday, May 12 and Friday, May 15 with a big offer for Katherine
Tatyana Ali will reprise her role as 'Roxanne', Devon's girlfriend, who will help celebrate Lily and Cane's wedding on Friday, May 15
David Wells will appear as the 'Minister' who will wed Lily and Cane
As previously mentioned on SON, Tom Casiello has joined the writing team of Y&R. His first scenes began airing April 20 and April 28 and will continue on May 12 and May 19.
Nia Peeples returns on Thursday, May 14 as 'Karen Winters' to settle things with Neil
SON Top 10: Who was the best of the best on "Y&R" during the week of May 4 -8, 2009? You decide! The SON Top 10 is back! Voting begins Friday's at 4:00 PM, EST.
SON ALERTS: WEEK OF MAY 18, 2009
Jana begins to question Daniel's behavior
Ashley's increasingly strange behavior send warning signs for Olivia and Victor
Jill could get herself an unlikely ally.
"The Young and the Restless" airs Weekdays on CBS. Weeknights on SOAPnet. Check local listings .
---
You may not reproduce content without written permission from author.

© 2009 Soap Opera Network. All rights reserved.
Discussion: Y&R PreVUE: Week of May 11 Edition
---