Friday, April 24, 2009 8:00 AM EST |
By Angela Rosa
---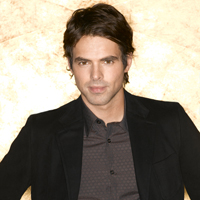 (SoapOperaNetwork.com) — Difficult choices.
THIS WEEK ON: GENERAL HOSPITAL
Ethan refuses when Luke asks him to take a DNA test to determine whether they're father and son. Tracy warns Luke that he's playing right into Ethan's hands. Lulu and Maxie make an effort to get past their recent differences. Elizabeth and Nikolas are bothered by Lucky and Rebecca closeness. Nikolas and Lucky clash over Rebecca and Elizabeth on Thursday, April 30. Lucky and Rebecca walk in on an intoxicated Nikolas and Elizabeth sharing a real kiss at Jake's. Maxie comes up with a plan to try and get Spinelli back. Ethan has a change of heart and agrees to take the DNA test. Elizabeth admits to Nikolas that she's conflicted over her feelings for Lucky. Nikolas walks in on Lucky and Rebecca in a compromising position. Maxie finds herself in danger when her scheme backfires on Friday, May 1.
The Inside Story: High Risks
On Monday, April 27, Jax begins to have second thoughts about Carly's pregnancy after overhearing her discussing the risks with Jason. Carly refuses to consider terminating her pregnancy. Olivia accuses Claudia of having ulterior motives for getting pregnant. Carly is shaken when Sonny informs her that Dr. Hensen believes time is running out for Michael to recover. Claudia fears that the attempted hit on Jerry could end up being traced back to her. Jason becomes convinced of Claudia's guilt after questioning her about the car explosion. After talking to Diane, Jason comes to the conclusion that he can't tell Sonny about Claudia for the sake of the unborn child involved. Sonny insists Carly terminate the pregnancy after he learns the risks she's facing by carrying the child. Jax and Sonny come to blows on Wednesday, April 29. Jax vows to prevent Sonny from sticking his nose into his and Carly's marriage. Claudia questions Sonny's true feelings about Carly. Jax implores both Sonny and Jason to back off of getting revenge on Jerry for the time being for Carly's sake. Ric continues to menace Claudia. Jax goes to Claudia with a proposition. Sonny finds Jax and Claudia together.
A Closer Look: End of the Road
Patrick rescues Emma as she's about falls down the stairs. Emma's dad takes drastic measures to get Robin the help she needs after learning she stopped taking her medication. Patrick, Maxie, Mac, Kelly, Elizabeth, Matt and Dr. Brown gather and stage an intervention for Robin on Tuesday, April 28. A cornered Robin launches into a vicious attack against Maxie. Robin is forced to accept that she needs help and agrees to get in patient treatment at Kelly's urging. Matt tells an overwhelmed Patrick that he's moving in to help him with Emma but soon ends up overwhelmed himself. Patrick misses Robin. Ingrid and Robin find themselves well matched when Jax asks Patrick to consult on Michael's case.
General Hospital News and Headlines:
SON ALERTS: WEEK OF MAY 4, 2009
Monday: Jason confides his dilemma to Sam. Lucky and Elizabeth reach a new understanding. Rebecca wants to set the record straight with Nikolas.
Tuesday: Claudia fears she's losing the baby. Tracy remains convinced that Ethan is pulling a con on Luke. Rebecca finds herself at Wyndemere.
Wednesday: Jason has alrming news for Carly. Rebecca and Nikolas grow closer. Spinelli is reluctant to come to Maxie's rescue.
Thursday: Sonny and Carly make a decision about Michael. Things heat up between Nikolas and Rebecca. Luke and Ethan learn whether or not they're father and son.
Friday: Sonny and Carly are on pins and needles during Michael"s surgery. Alexis grows more suspicious of Rebecca. Maxie gets hot and heavy with Spinelli.
"General Hospital" airs Weekdays on ABC. Weeknights on SOAPnet. Check local listings.
---