Friday, April 24, 2009 8:00 AM EST |
By Angela Rosa
---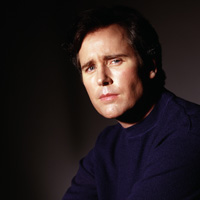 (SoapOperaNetwork.com) — Haunted by the past.
THIS WEEK ON: ALL MY CHILDREN
Opal is shaken by a vision of a bloodied Tad. Amanda is overcome with emotion after seeing a sonogram of her unborn son. Colby is shaken and confused by Adam's behavior and calls Erica. Erica completes a 180 turn on Tuesday, April 28 when she advises Adam to keep his children in the dark about his illness. Krystal tries to mask her discomfort after learning David invited Marissa to move in with them on Wednesday, April 29. Adam pits JR and Scott against each other with the prize for saving Chandler Enterprises being control of the business at the end of the year. Scott rushes ahead with his plans to test the heart valve as soon as possible despite JR's objections. Faced with the finalization of the adoption, on Thursday, April 30, Amanda tells Jake that she just can't do it. Krystal overreacts when she sees Marissa giving David a massage. Frankie's family learns his convey was ambushed in Iraq. A plagued Opal is certain something awful is about to happen.
The Inside Story: Choices
Erica urges Reese to go to Paris and fight for Bianca. Realizing that they have no idea Bianca has returned, a spiteful Kendall tells Reese she should act on Erica's advice immediately. Kendall and Bianca have an emotional talk on Monday, April 27. Kendall calls Zach for help in setting up a meeting between Bianca and Reese. Reese pours out her heart to Bianca who remains distant. Bianca relents some and invites Reese over to visit the kids. Back at the park, the distance between Zach and Kendall remains in tact as Zach questions Kendall's motives. Miranda tells Reese that Bianca has been sad a lot. Reese is overjoyed when Bianca tells her that she's willing to give their relationship another shot but cautions Reese that the road ahead will be long. Reese, Bianca and the girls happily head back to Paris. Ryan's arrival puts a quick end to the Slater's moment of closeness. Kendall puts Ryan's reservations about their relationship to rest. Zach is affected when he remembers the deep love he and Kendall shared. Ryan and Kendall go public. Zach and Liza are mutually intrigued by one another. Liza once again leaves Zach without a proper introduction.
A Closer Look: Demons
A stunned Ryan receives a manuscript from Alexander Cambias Sr. detailing the Satin Slayer murders. Tad is affected when Ryan informs him that Alexander takes credit for all of the murders except Dixie's in the book. Ryan goes against Tad's advice and visits Alexander at the psychiatric facility. Alexander insists to Ryan that there's still a killer on the loose. Tad reluctantly tells JR about Alexander's claim. No longer cogent of that fact that Babe was the intended target anyways, JR deduces that if Alexander didn't kill Dixie that Babe was most likely the intended target. Ryan tells Zach about his visit with Alexander. Tad is determined to find out who really killed Dixie. Stuart tells Tad and Jesse that he remembers seeing Adam with a satin ribbon on the day of Dixie's death. Stuart becomes increasingly troubled when he remembers more about Adam's behavior on that day. Adam suffers a seizure as an aggressive JR lays into him, demanding to know whether or not he killed his mother. Adam makes a startling confession to Erica on Friday, May 1.
All My Children News and Headlines:
SON ALERTS: WEEK OF MAY 4, 2009
Monday: Krystal is desperate to keep her secret from Tad. David sees red when Marissa sides with JR. Zach and Kendall face another crisis with Ian.
Tuesday: Erica wants Ryan to back off of Kendall. Adam tortures Krystal when he threatens to expose her secret. Angie, Jesse and Randi get news about Frankie.
Wednesday: David wonders what Adam is holding over Krystal. Jake declares his love for Amanda. Adam wants to make a deal with David.
Thursday: JR is furious with Adam for using Little Adam as a bargaining chip. Zach tries to ease Kendall's fears. Krystal reveals her secret to Tad.
Friday: Scott makes a disturbing discovery. David is up to no good. Annie is closer than Aidan realizes.
"All My Children" airs Weekdays on ABC. Weeknights on SOAPnet. Check local listings.
---