Friday, March 13, 2009 11:40 PM EDT |
By Scotty Gore
---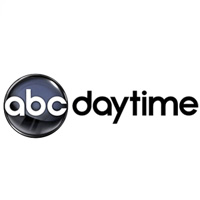 (SoapOperaNetwork.com) — As a recession continues to grip cities and towns across the United States, not even Pine Valley, Llanview, and Port Charles are immune to its effects.
That's right, all three ABC Daytime Dramas have recently taken a beating behind-the-scenes with salary cuts, layoffs, and status changes…but soon the effects of the our nation's recent economic slowdown will be felt and seen on camera as well. The Alphabet Network recently announced that all three of their fictional soap towns will soon be delving into reality with upcoming story lines that will mirror the current struggles facing many Americans.
"All My Children," "One Life to Live," and "General Hospital" will all devote airtime to story lines involving such topics as corporate slowdowns, layoffs, job hunting, and unemployment issues. According to Craig Tomashoff, executive editor of TV Guide, "Soaps are the most immediate scripted programming and they attract more of a mass audience. They want to reflect that audience. So, as they continue to play out dramas about class, we'll see the layoffs, the foreclosures, people living paycheck to paycheck. These are natural story lines for them." Tomashoff went on to suggest that the daytime soap operas were one of the first places on television that fans wanted to see recession-type issues interwoven into upcoming plots and story lines.
In addition to daytime, all four major broadcast networks (ABC, NBC, CBS, and Fox) are in the process of developing recession dominated programs and story lines as part of their summer and fall prime time schedules. For more information, click here.
"All My Children," "One Life to Live," and "General Hospital" air Weekdays on ABC. Weeknights on SOAPnet. Check local listings.
---
Discussion: ABC Soaps Tackle the Economy
---