Wednesday, January 7, 2009 5:00 PM EST |
By Scotty Gore
---
(SoapOperaNetwork.com) — January heats up in Llanview.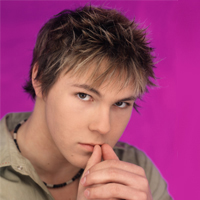 THIS WEEK ON: ONE LIFE TO LIVE
Marty returns to her self-destructive ways; Bo and Nora have their hands full with Matthew; Jessica uncovers a shocking secret; Renee is visited by an old friend; Cole ventures down a path of destruction; Todd vows to change his ways; Llanview High is smitten with Schuyler, and Shane is shocked by what he sees.
The Inside Story: Family Squabbles
Nora shares her discovery with Bo, who blasts Matthew for his actions. Matthew has tough questions for Nora and Bo. Meanwhile, Jessica returns to the scene of the crime in search of answers. Tess takes charge, while Jessica battles Bess. Later, Jessica learns a dirty little secret. Across town, Bo drags Matthew to the principal's office to come clean, and later confides in Rex.
A Closer Look: She's A Rebel
Janet asks her old friend Renee for assistance. Tea schedules a meeting with Schuyler to discuss his mother's suicide. John gives Blair a dose of her own medicine when discussing Todd and Marty. Cole looks for Marty, finding her somewhere unexpected. Marty wants a change of scenery. Viki demands Todd pull himself up by his bootstraps. Starr and Schuyler begin to bond. Todd pours out his heart. Cole becomes a pill popper. Wes is none to pleased with his new boss. Todd makes a promise to Starr. John is upset at Marty's new living arrangements. Roxy points out the obvious to Blair. Jessica and Brody recall thoughts in therapy. The Iraqi boy speaks to Brody for the first time. Wes assures Brody that he told the truth. Marty smarts off to Nora and runs away. Cole suffers from a bout of jealousy. Marty puckers up to one of the men in her life. Starr comes to a realization about Cole, but has her own problems to deal with. Wes has something he needs to get off his chest. Gigi has words of comfort for Brody.
What to Watch
Shane sees something he shouldn't.
Rex and Shane have "the talk."
Langston and Lola receive a letter from Ray.
Vanessa is suspicious of Tea.
Cristian confesses to Antonio.
Cristian and Vanessa become husband and wife in every sense of the word.
Madam Delphina comes to Dorian's aid.
Dorian has her sights set on David.
SON ALERTS: WEEK OF January 19, 2009
Monday: Jessica's three personalities start to become one; Marty sticks her claws in an old adversary; Brody's world is shattered. Tuesday: Pre-empted. Wednesday: Todd pleads with Blair; Schuyler has secrets of his own; the Plain White T's rock Ultra Violet. Thursday: Jessica's revelation stuns Natalie and Jared; Wes has a shoulder to cry on; John and Blair have a difference of opinion. Friday: Janet is offered a deal; Dorian has an announcement to make; Matthew steals something from Cole.
---