Saturday, November 2, 2008 10:43 PM |
By Angela Rosa
---
(SoapOperaNetwork.com) – Turning points.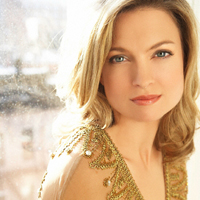 THIS WEEK ON: GUIDING LIGHT
Touched by Bill's love for Lizzie, Daisy places a call to Grady. Josh doesn't want Reva going after the kidnapper. Mallet vents to Coop about Marina's insecurities about Dinah, while Buzz tries to calm Marina down about Mallet. Mallet and Marina both realize how lucky they are to have each other. Olivia continues her crusade for prison reform.
The Inside Story: Goodbye Springfield

RJ's run in with Mallet spells the end of Cyrus' deception. A hurt Cassie tells Cyrus to stay out of her life after he tells her that he'll always be a thief just like he'll always be Grady's brother. Cyrus refuses to answer when Mallet questions if he planned the whole robbery just so Cassie would leave him. Cassie explains to Reva that while Cyrus eased her pain over Tammy she's not over losing her and needs to leave Springfield. Reva tries to enlist Jeffrey and Josh's help in changing Cassie's mind. Dinah apologizes to Cassie for everything. Reva lashes out at Cyrus, who is upset to learn of Cassie's decision to leave. Reva's plea to Cassie fails. Cassie confronts Cyrus and tells him she knows the truth and thanks him. Cassie tries to get Reva to understand her decision. Cassie pays an emotional visit to Tammy's grave.
A Closer Look: Curing what Ails

Lizzie sets Decker and Alan straight about Bill's position in the business and later apologizes to Dinah for misjudging her. Mallet informs Dinah that they're closing in on an arrest for the kidnapping. Dinah tells Grady that she's going to make sure her brother gets better after he observes that it would be best for them if Bill never wakes up. Lizzie refuses to leave Bill's bedside. Grady questions Lizzie. Dinah researches Bill's condition. Lizzie tries to reassure the stockholders and press that a faltering Spaulding-Lewis will overcome. Dinah is stunned when she walks into a surprise gathering to celebrate everything she did for Bill. Grady enters Bill's room while no one is there and seems poised to suffocate Mr. Lewis.
---