Wednesday, January 7, 2009 5:00 PM EST |
By Angela Rosa
---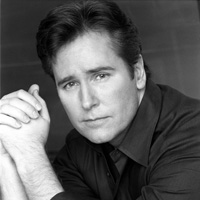 (SoapOperaNetwork.com) — Final decisions. 
THIS WEEK ON: ALL MY CHILDREN
A heartbroken Pete ends his friendship with Colby. Amanda gives JR a dose of tough love. Bianca's accusation sends Reese packing for Paris but the lovers soon end up back in each other's arm. Aidan takes a few digs at Ryan before signing his and Greenlee's divorce papers. Annie is convinced of what she needs to do after having a nightmare where Ryan is stabbed to death by Greenlee. An increasingly suspicious Dr. Sinclair puts Aidan in lock down after he sneaks back into Oak Haven. Reeling from another tense confrontation with Frankie, an upset Randi propositions the wrong man on Tuesday, January 13. Aidan explains his motives concerning Annie on Wednesday, January 14. Greenlee is wary of Annie's claim of forgiveness. Amanda prays that she isn't pregnant.
A Closer Look: Fallen
Krystal learns that taking an offense is not the best defense on Monday, January 12, when Tad gives her the boot in such a fashion that even Dr. Hayward is left stunned. Tad and David separately make moves to keep Krystal from Jenny. On Thursday, January 15, Adam, Tad and Opal all give damning testimony against Krystal who shows up in court high as a kite. Krystal accidentally sends her pills flying across the courtroom during an emotional outburst. Tad is granted full custody of Jenny. A sympathetic Tad tells Krystal she can visit Jenny whenever she wants but without David and without the pills. Angie and Jake take (illegal) action to uncover David's law-bending.
The Inside Story: Desperate Measures
Josh heads to the casino determined to make Zach pay. Bianca and Josh have a close call. Zach grows desperate to get Kendall moved to the top of the heart transplant list after David informs him that his wife is going to die of heart failure in a matter of days. Back at the casino, a masked Josh stages an armed robbery. Zach finds himself staring down the barrel of Josh's gun. Erica comes to a disturbing realization after hearing Reese's description. Reese and Bianca grow suspicious of Erica. The three women soon find themselves facing an armed Josh who attempts to take Reese hostage. On Friday, January 16, a shot rings out as Zach and Josh face off at gunpoint.
All My Children News and Headlines
SON Top 10: Who was the best of the best on "AMC" during the week of January 5 – January 9, 2009? You decide! The SON Top 10 is back! Voting begins Friday's at 4:00 PM, EST.
SON ALERTS: WEEK OF JANUARY 19, 2009
Monday: Erica faces a difficult decision. Amanda gets the news she's been dreading. Angie and Jake get the goods on David.
Tuesday: The ABC Daytime line-up is pre-empted for President-elect Barack Obama's Inauguration.
Wednesday: Kendall's life is on the line. JR is at rock bottom. David turns the tables on Angie.
Thursday: JR's discovers that Amanda's pregnant. Angie becomes David's latest victim. Tad accuses Krystal of letting David brainwash her.
Friday: Reese helps Zach face the truth about Kendall. Jake gives Amanda something to think about. Annie remembers killing Richie.
"All My Children" airs Weekdays on ABC. Weeknights on SOAPnet. Check local listings.
---