Friday, December 19, 2008 5:23 PM EST |
By Scotty Gore
---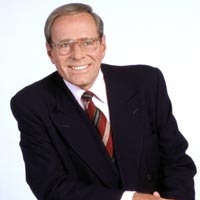 (SoapOperaNetwork.com) — Another week, another round of casting tidbits for "One Life to Live."
Who's Coming?
Crystal Hunt joins the cast of "One Life to Live" on February 6th in the contract role of a stripper named Stacey. The 23-year-old actress is best known for portraying Elizabeth "Lizzie" Spaulding on "Guiding Light" from 2003-2006. In 2005 Hunt was both Daytime Emmy and Soap Opera Digest Award nominations. In addition to her work on "GL," Hunt has appeared in the films "Brooklyn to Manhattan," "The Derby Stallion," and "Problem Child 2." Rumor has it that the new character is related to someone in Llanview. Could Stacey be Talia's troublesome younger sister that "OLTL" recently issued a casting call for? Only time will tell.
Scott Clifton first airs as Schuyler Joplin, the drug abusing son of the late Dr. Joplin, on Friday, January 9th; Clifton began taping December 8th.
Brett Claywell, originally cast the role of Schuyler, premieres as a yet unnamed member of the Llanview Police Department sometime in January. It is unclear if the new role will be contract or recurring; a first airdate has yet to be announced.
Henry Yuk and Clem H. Cheung portray Yogi and Master, respectively, beginning the week of December 29th and will be tied to David Vickers (Tuc Watkins) return to Llanview as a Buddhist monk.
Who's Returning?
Tonja Walker briefly returns to "One Life to Live" as Alex Olanov on January 2nd.
Phil Carey appears as Asa Buchanan via a video made before his death on December 29th.
Peter Brouwer portrays Asa's lawyer Beaver Calhoun again on December 29th.
A. Martinez returns as Ray Montez on December 23rd. Montez was last seen on "OLTL" early last month.
Tia Hodge makes another appearance as Dorian's angel "Mel" on December 26th.
Olga Merediz is expected to pop up again as Sister Mary Clare at St. Ann's sometime near the Christmas holiday.
Tari Signor appeared as Margaret's ghost on December 18th.
Who's Going?
Kamar de lose Reyes exits "OLTL" at the end of January. The actor has portrayed Antonio Vega on and off since 1995.
Justis Bolding last airs as Sarah Roberts on January 7th. Bolding took over the role of Cord and Tina's rebellious daughter in 2007.
Janet Zarish last aired as Janet Ketring (aka Lee Halpern) on November 11th, however, the actress was listed with other recurring cast members in the extended holiday closing credits of "OLTL" on December 17th.
Who's Staying?
Tuc Watkins returns to Llanview for the millionth time on December 26th and, according to "OLTL" Head Writer Ron Carlivati, look for Watkins to stick around for awhile this time. The scribe promises plenty of screen time for David Vickers as he finally finds that he's the long lost Buchanan heir.
Justin Paul Kahn will be sticking around Llanview awhile longer as Brody's old Navy buddy Wes Granger. Kahn made his "OLTL" debut on September 25th.
"One Life to LIve" airs Weekdays on ABC. Weeknights on SOAPnet. Check local listings.
---