Tuesday, December 30, 2008 12:43 AM EST |
By Scotty Gore
---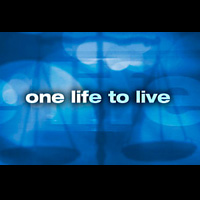 (SoapOperaNetwork.com) — Soap Opera Digest releases their annual "Best and Worst" list for 2008, with "One Life to Live" leading all soaps by receiving top honors in nine categories.
It was a year filled with time travel, multiple personalities, a visit to heaven, trips to foreign lands, musical guests, shocking returns, and a 40th anniversary on "One Life to Live." But through it all, fans of the long running daytime drama were gripped by touching and provocative storylines including Todd Manning having sex and falling in love with an amnesiac Marty Saybrooke, Dorian Cramer Lord's surprise takeover of Buchanan Enterprises, and Jessica Brenan's altar Tess holding her sister Natalie Buchanan and boyfriend Jared Banks hostage for months in a secret room beneath Llanfair vowing to make them pay for the accidental death of her late husband Nash. With such an exciting year in Llanview, it's no wonder that "OLTL" earned the distinction of being named "Best Show for 2008" in SOD's December 16th edition.
However, "OLTL" also garnered mentions in other categories including: 'Best Musical Appearance' (Snoop Dogg), 'Most Entertaining Male' (David Vickers), 'Biggest Tearjerker' (Nash's death), 'Most Daring Story' (Marty and Todd's romance), and 'Best New Couple' (Rex and Gigi). But with the good comes the bad, with "OLTL" winning 'Worst Story' with the soap's return to the fictional land of make believe known as Mendorra, 'Worst Recast' with Justis Bolding as Tina and Cord's daughter Sarah Roberts, and 'Worst Special Episodes' for the "Go Red" episodes (tied with "All My Children" and "General Hospital). In case you missed it, the "Go Red" references and episodes were the result of a cross-promotion between ABC Daytime and Campbell's Soup last February, urging viewers to adopt a heart-healthy lifestyle.
For the complete "Best and Worst of 2008" list, check out the December 16 Edition of Soap Opera Digest, or by visiting their website.
Discussion: OLTL' Named Best Soap of 2008
"One Life to Live" airs Weekdays on ABC. Weeknights on SOAPnet. Check local listings.
---