Thursday, November 6, 2008 11:58 PM |
By Scotty Gore
---
(SoapOperaNetwork.com) — Mind games.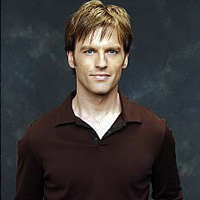 THIS WEEK ON: ONE LIFE TO LIVE
Viki and Charlie rush to save Natalie and Jared; Tina is forced to face the music; Starr and her loved ones grieve for her "dead" baby; Marty discovers the sick, twisted truth about Todd; John enacts his own revenge; and Tess' reign of terror comes to an end as Jessica re-emerges.
The Inside Story: Secrets See The Light Of Day

Viki and Charlie race against the clock to save Natalie and Jared. Starr, Blair, and Marcie receive the devastating news that the baby is dead. Charlie puts his life on the line to save his loved ones. Natalie and Clint's reunion becomes emotional. Todd realizes that it's too late to back out of the scheme he has already put in motion, when Bess decides to handle things her way. However, Todd's sudden change of heart is welcome news to Janet and Dr. Joplin. Meanwhile, Bess takes Starr's baby back to the vineyard, explaining to the infant that she only did what she had to do. Viki realizes Tess is likely at the cottage. Viki and Clint locate Jessica, who convinces them she is no longer Tess. As they prepare to escort Jessica and the baby to the hospital, she is devastated to learn that Tess has been out for months, and saddened that she cannot remember giving birth. Dr. Joplin makes a gruesome discovery. Tina informs Cain that she has known for weeks that Natalie and Jared were in danger. Tina declines Cain's offer to run away together, deciding instead to face the consequences of her actions. Starr, Cole, Marcie, and Michael all grieve for the baby they think is dead. Tina bumps into Jared and Natalie. Clint and Viki reassure Jessica that she will get the help she needs. Natalie and Jared don't buy Tina's explanation. Jessica has a nightmare. Natalie issues Tina an ultimatum. Viki is devastated to learn of Tina's actions. And Natalie and Jared can't keep their hands off one another.
A Closer Look: You Can't The Handle The Truth

John is floored by Marty's reaction when the two come face-to-face. While trying to make her wake up and smell the coffee, John realizes the lengths Todd went to in order to keep Marty in the dark. As John tries to shock Marty back into reality, Todd walks into the room. Marty holds John at gunpoint, while John aims his gun at Todd. At first Marty isn't sure which one of the men is being honest, however, she begins to piece together the truth when John reminds her that she is a "good mother." Shortly thereafter, Marty is disgusted and horrified at the depth of lies Todd fed her, especially about the rape. Todd tries to defend himself by claiming to be a changed man, however neither Marty nor John believe him. Afterward, John beats Todd to a pulp after learning he slept with Marty. John convinces Marty not to take matters into her own hands as far as Todd is concerned. Antonio arrests John for assaulting Todd. Cole and Marty each head for the hospital.
What to Watch
Cristian and Sarah find the loft crowded when Vanessa and Lola move in.
Bo thinks John finally snapped.
Antonio and Talia are shocked by what they find at Todd's home.
Blair spots a handcuffed John at the police station.
Starr and Marcie are in mourning.
Cole and Michael lean on each other.
SON ALERTS: WEEK OF November 18, 2008
Monday: Blair and Nora are shocked to learn about Todd and Marty; Cole's joy is short-lived; Todd dreams of what might have been.
Tuesday: Cole and Blair unleash their anger on Todd; Marty makes certain her one night stand has no repercussions; John ponders his relationship with Blair; Jessica learns what Tess did to Natalie and Jared.
Wednesday: Marty confronts Todd; Starr learns what her father did to Marty; Dorian puts Dr. Joplin on the hot seat; Bess makes a tough decision.
Thursday: Jessica "meets" Bess for the first time; Tess makes a discovery about the baby; John is a hero; Marty can't remember her own son.
Friday: John makes a decision about his career; Cole's efforts upset Marty; Todd takes a long, hard look in the mirror; Viki and Jessica dismiss Tess' claim.
---