Wednesday, October 15, 2008 5:00 PM |
By Angela Rosa
---
(SoapOperaNetwork.com) — Love's labor lost.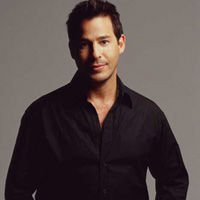 THIS WEEK ON: ALL MY CHILDREN
Ryan saves Aidan from certain death. Zach and Bianca discuss her pregnancy. Fearing the end is near, Adam sings like a canary. Erica insists that Adam will live to be persecuted and begins clawing her way out when a hand suddenly breaks through the rubble and grabs her. Zach helps Bianca deliver a baby girl. Annie tries to convince Ryan that Emma really has been kidnapped. Jesse and Taylor work together to try to get the hospital generator working again. Bianca and Zach press Greenlee to stay quiet after she figures out their secret. Pete, Colby, Ryan and Annie join forces to search the Chandler tunnels for their loved ones. Ryan and Annie receive chilling news.
The Inside Story: Primum non nocere

Zach manages to get a lifeless Kendall breathing again. Frankie jumps into action to try and save Kendall, who arrives at the hospital in critical condition. Jake and Joe determine that Kendall is at risk for brain damage without immediate surgery. Jake's dire warning leaves Zach with no other choice than to allow him to operate on Kendall. In the midst of surgery, Jake tries to protect Kendall when a twister suddenly hits the hospital. Jake refuses to stop the operation despite a complete power outage in the hospital. Kendall slips into a coma. Zach overhears Jake admitting to Joe that he made the wrong call in continuing Kendall's operation. An enraged Zach lunges at Jake, accidentally sending Taylor flying down a flight of stairs in the process.
JR is forced to put Babe at risk to save their son. Angie works frantically to try and stop Babe from bleeding to death. Krystal and JR sit vigil as Angie operates on Babe. Angie gives Babe and JR crushing news. Babe wants JR to marry her right away. Babe confesses to JR that she knows that she's going to die. JR and Babe exchange heartbreaking declarations of love in the hospital chapel. Tad tries to console a devastated Krystal. Tad and Krystal are shocked when David arrives in the chapel. David vows vengeance.
Although in a lot of pain, Natalia's injuries don't appear to be life threatening. Jesse tells Angie the truth. A reeling Angie tells Frankie that Natalia is his sister. Frankie's hand is cut as he shields Natalia and Angie when the tornado sends shattered glass flying through the hospital. After regaining consciousness, a weak Natalia tells Angie and Frankie her story and reveals that they're the family that her father has always loved. Frankie rips into Jesse for his lies. Jesse tries to justify his actions to Angie.
SON ALERTS: WEEK OF OCTOBER 27, 2008
Monday: Erica pleads with Kendall to fight for her life and come back to her. David swears to make the Chandlers pay. Amanda realizes Jake has feelings for Taylor.
Tuesday: Adam warns Pete he told Erica the truth about sabotaging Bella. Emma's kidnapper contacts Ryan and Annie. Angie comes face to face with Natalia's mother, Rebecca.
Wednesday: JR threatens to kill David if he doesn't stay away from Little A. Erica begs David to try and save Kendall's life. Annie turns to Greenlee for help.
Thursday: Jake and Zach clash over Taylor and Kendall. David doesn't have good news for Zach and Bianca. A touching and heartfelt ceremony begins.
Friday: David is pushed over the edge. Frankie takes his anger out on Jesse. Zach remembers good times with Kendall.
---