Monday, August 18, 2008 8:55 AM ET |
By Errol Lewis
---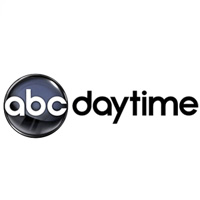 (SoapOperaNetwork.com) — Yes, it was created as a "day off for the working man," or the official end of summer according to many, but Labor Day is also a day where ABC Daytime gets to remember the good stuff they've aired in the recent past.
On Monday, September 1, instead of showing first-run episodes of your favorite ABC Daytime dramas like "All My Children," "General Hospital" or "One Life to Live," the network has opted to air repeat episodes of the soaps. These episodes are said to be defining moments in each soaps current storylines.
"All My Children" Episode #9881 (original air date 5/27/08) — All hell breaks loose on Angie and Jesse's wedding day. Jesse rescues Angie from the helicopter after Rob kidnaps her but Tad is shot. Julia refuses surgery knowing she is going to die. Dixie visits Julia and thanks her for taking care of Kate. Kendall tells Ryan that she had sex with Aidan and that Greenlee found out at the wedding. Zach visits Greenlee and finds her throwing Aidan's belongings out of the apartment. Greenlee pulls Zach into a kiss.
"One Life to Live" Episode #10232 (original air date 7/22/08) — This is the second of the 40th Anniversary episodes and features Viki's emotional reunion with Ben in heaven. Ghost Mel and David ask Dorian to save Viki and she does after David's promise to divorce Addie. Clint has a phone call from Cord and Cristian fights to get to Sarah and save her from the falls.
"General Hospital" Episode #11592 (original air date 7/708) — In this episode Lulu witnesses Logan attacking Maxie. Logan tries to make Lulu understand, but in defense, she winds up stabbing him. Jax and Kate are caught in a compromising position when she accidentally drops her engagement ring and has to lean over him to retrieve it. Carly vents to Jason that she plans to destroy Kate and get her to leave town. He calls her out on sleeping w/Sonny but she explains that away. Claudia and Anthony have a heated discussion in which a bit of her past is revealed.
Original episodes of your favorite ABC soaps return Tuesday, September 2 – just in time for Fall Previews!
"All My Children," "General Hospital," and "One Life to Live" air Weekdays on ABC. Weeknights on SOAPnet. Check local listings.
---